Home > Explore Morocco > Beaches & Bath Houses
Explore Morocco - Visit a Moroccan Hammam, Discover Beaches & Bath houses - Holidays on The Moroccan Coast

Beach Holidays & Activities in Morocco's Coastal Region of Agadir, Essaouira, Moulay Bousslam, Mirleft & El Jadida
Beaches,Bath houses
and a Moroccan Hammam in Morocco are water activities and the ideal way to enjoy a relaxing Moroccan Holiday. Start out with a
Moroccan Hammam
and end with time by the Beach.
Book a Tour or call

(800) 787-8806
. Let us be your Morocco Travel Guide.
Moroccan Hammam - Bath house

The
Moroccan hammam bath house
(
hamam
; from Arabic ḥammām) is the North African variant of a steam bath. Hammams have played an important role in cultures of the Middle-East and North Africa serving as places of social gathering, ritual cleansing and with special customs attached to them. The majority of Moroccans visit a
hammam
at least once a week. The process involved in visiting a Hammam is similar to that of a sauna, but is more closely related to the ancient Roman bathing practices.
Moroccans traditionally perform their own cleanses which involve locating a spot on the floor of a hot room (some people bring their own mats), filling a few buckets with water, and lying there until you sweat out all your impurities. This too is the same process that foreigners and tourists engage in when going to a hammam.
If massage is available at the hammam, be prepared to be well scrubbed (in a hot room) on both sides of your body with a rough flat glove called a kiis. If you find this a little invasive, then you can bring your own kiis. Also, come prepared with your own soap, shampoo, punice stone, towel, and bathing suit- all bathers must display modesty.

Moroccans from all walks of life use hamams as a method of self-cleansing or as a social event. For some Moroccans it is the only way to keep clean as their home may not have running or hot water. Generally, hammams have separate rooms or reserved times for males and females. Few allow genders to mix. While tourists can choose to go to a public hammam to get a traditional Moroccan experience, some visitors choose to experience the more luxurious steam houses that offer massages with Rose water, Orange water as well as Almond Oil rubs.
Whether or not you have received a spa treatment in the United States, a cleanse in a hammam is unparalleled. This is a culturally insightful experience and for some may be life-changing. Local hammams are located in all Morocco's medina but ask your hotel for the best places. After a long day at the beach, a tour in the Sahara or several days hiking in Morocco's Atlas Mountains, the Hammam is the best way to get blissfully clean.
Since
Morocco
is sandwiched between the Atlantic and Mediterranean coasts, you won't have trouble finding a beautiful
beach
for your Morocco travel vacation while taking in the local seafood fare. If you choose to relax by the tranquil Mediterranean shores, you are in store for unspoiled
Moroccan beaches
with dramatic scenery of rocky inlets and headlands. In comparison, the beaches by the 2000 mile turquoise lit Moroccan Atlantic shore are more popular as they are lined with pristine stretches of sand. You will surely be astounded by the sand dunes, mythical cliffs and bluffs when traveling to the seaside of Morocco.
Two of the most popular Atlantic resorts for Moroccan travel are
Agadir
and
Essaouira
; both have stunning sandy beaches with a plethora of exciting things to see and do. Moulay Bousalam, a smaller beach with rolling sand dunes that resides within a fishing town on the Atlantic is a less touristic alternative then Agadir and Essouaira and is where many Moroccans from Fes travel for their vacations and own second homes.
A Beach Holiday in
Morocco
is a relaxing way to discover seaside resorts
(Book a Tour or call

(800) 787-8806
. Let us be your Morocco Travel Guide.
Agadir
Argued to be one of the most beautiful seaside resorts to travel to in
Morocco
, a visit to Agadir is a memorable experience as it offers a glimpse of the Modern Maghreb. Agadir's beach boasts a sparkling unpolluted crescent shaped shore that has retained a mountainous
Kasbah
backdrop even with the new seaside buildings that have sprung up in the past several years. The city is located on the shore of the Atlantic Ocean, near the foot of the Atlas Mountains, just north of the point where the Souss Fiver flows into the ocean.
Agadir
is an important fishing and commercial port, the first sardine port in the world, (exporting cobalt, manganese, zinc and citrus). Because of its large buildings, wide roads, modern touristic hotels, and European-style cafes, Agadir is not a typical city of traditional Morocco, but it is a modern, busy and dynamic town. Agadir is famous for its seafood and agriculture. The city's main neighborhoods are: Secteur Touristique & Fonty, Les Amicales, City Centre and Nouveau Talborjt. During medieval times, there was only a fishing village there, Agadir el-arba`. In 1505 the Portuguese established a trading post named Santa Cruz do Cabo de Gué, under a governor. In 1541, the city came under Wattisid control and in 1572 a stronghold was built on the top of the hill overlooking the bay, the Kasbah. Agadir became prosperous for two centuries.
In 1911, the arrival of a German gunboat (the Panther), officially to protect the local German community, triggered the Agadir crisis between France and Germany which allowed France, in 1913, to occupy nearly the whole kingdom of Morocco. At 15 minutes to midnight on February 29th, 1960, Agadir was almost totally destroyed by an earthquake that lasted 15 seconds, burying the city and killing thousands. On its front gate can still be read the following sentence in Dutch: "Fear God and honor thy King".
On seeing the destruction in Agadir, King Mohamed V of Morocco declared: "If Destiny decided the destruction of Agadir, its rebuilding depends of our Faith and Will." Reconstruction began in 1961, two kilometers south of the earthquake epicenter.
Even though Agadir's popularity continues to grow, it is possible to escape the crowds during Morocco's travel peak season (June - July) by visiting any one of the nearby beaches. Taghazout is only 19 km north of Agadir and a favorite of surfers.
After a few hours in the sun, there are several places to explore in Agadir. Maturer audiences have the option of renting horses, camels, or quad bikes to ride up the sand dunes. There are also numerous cafes with views of the sea that are wonderful to relax or people watch early in the morning or at sunset. Agadir is mellow and with its mix of new hotels, restaurants, shops and nights clubs it is an accessible place to travel to in Morocco for a vacation for singles, couples and families. Agadir also lays claim to one of the largest Marjane's (the Moroccan equivalent of Target) in the country.
A Beach Holiday in
Morocco
is a relaxing way to discover seaside resorts
(Book a Tour or call

(800) 787-8806
. Let us be your Morocco Travel Guide.
Essaouira

Essaouira
, formerly known as Mogador, is a city and tourist resort in western Morocco, on the Atlantic Coast. Archealogical research shows that Essaouira has been occupied since prehistoric times. The bay at Essaouira is partially sheltered by the island of Mogador, making it a peaceful harbour protected against strong marine winds. The Medina of Essaouira is a UNESCO World Heritage site and an example of a late 18th century fortified town. Essaouira remains one of the top seaside Moroccan travel destinations for foreigners.
Referred to as the 'windy city of Afrika', the beaches of the 18th century French influenced Essaouria, are the most popular. The winds make it the ideal place to host windsurfing competitions and year round, you can spot people practicing the sport.
Essaouria attracts diverse crowds because it offers a range of activities to do. When traveling to Essaouira, shop in the famous Thuya wood carving shops, take in the panoramic sights by Skala du Port, embrace the cafe scene, or visit the nearby islands. History and cultural lovers will also enjoy exploring the Mellah, where up to 9000 Jews lived between 1875-1900 exporting goods like salt and jewelry to London. You can also spend an afternoon climbing 15th century ramparts that were once sea bastions and fortifications. During the 19th century, Essaouira was the only part of port south of Tangier to trade with Europe.


Tourism to Essaouira has been of growing importance over the past ten years, supporting boutique hotels established in traditional Moroccan riads, within the old town's ramparts,. There are a number of modern purpose-built hotels, running along the beach. The medina is home to many small arts and crafts businesses, notably cabinet making and 'thuya' wood c (using roots of the Tetraclinis tree), both of which have been practiced in Essaouira for centuries.

This beachside resort also has a fishing fleet and market. Essaouria offers a good range of cafes and restaurants near the ramparts with views of the sea. For lunch or dinner the best place to eat is at one of line of grills down at the port, an Essaouria institution, and cooking fish as fresh as can be.

Essaouira is also renowned for its kitsrufing and windsurfing, with the powerful trade wind blowing almost constantly onto the protected, almost waveless, bay. Several world-class clubs rent top-notch material on a weekly basis. Parasols tend to be used on the beach as a protection against the wind and the blowing sand. Camel excursions are available on the beach and into the desert band in the interior.
Essaouria makes claim to one of Morocco's largest and most successful annual events held each June, The Gnawa Music Festival. Traveling to Essaouira during this festival season is one of the best ways to see Morocco The festival attracts approximately 600,000 attendees each summer and provides a platform for exchanges and a meeting point of music and dialogue between foreign artists and the mystical Gnawa (also Gnaoua) musicians. In this melting-pot of musical fusion, the Gnawa masters invite players of jazz, pop,rock and contemporary World to explore new avenues. Past performers at the Gnawa World Music Festival include the French-Algerian group
Gnawa Diffusion
, the Rajistani Romany group Musafir, Vietnamese guitarist Nguyen, American drummer Sangoma Everett, Cuban pianist Omar Sosa, KyMani Marley, Wayne Shorter, the National Orchestra of Barbès Trio Joubran, the English genius of bluesman Justin Adams, as well as the incredible Toumani Diabaté and the Korean traditional percussions of the Salmunori Group.
Essaouira has long been considered as one of the best anchorages of the
Moroccan coast
. During the 5th century BC, she was visited by the Carthinagan navigator Hanno, who established a trading post there. Then in the Middle Ages, a Muslim saint named Sidi Mogdoul was buried in Essaouira. In 1506, the king of Portugal ordered a fortress to be built there, named "Castelo Real de Mogador". The fortress fell to the local resistance of the Regraga fraternity four years later.

During the 16th century, various powers including Spain, England, the Netherlands and France ttried in vain to conquer the locality. Essaouira remained a haven for the export of sugar, mollasses, and the anchoring of pirates. The actual city of Essaouira was only built during the 18th century. Mohamed III wishing to reorient his kingdom towards the Atlantic for increased exchanges with European powers, chose Mogador as his key location. He hired a French engineer, Theodore Cornut, and several other European architects and technicians, to build the fortress along modern lines. Originally called "Souira", "The small fortress", the name then became "Es-Saouira", "The beautifully designed".

Following Morocco's alliance with Algeria Abd-El Kader against France, Essaouira was bombarded and briefly occupied by the French Navy under the Prince de Joinville on August 16th, 1844.

In the early 1950s film director and actor Orson Welles stayed at the Hotel des Iles just south of the town walls during the filming of his 1952 classic version of "Othello" which contains several memorable scenes shot in the labyrinthine streets and alleyways of the medina. Legend has it that during Welles's sojourn in the town he met Winston Churchill, another guest at the Hotel des Iles. Several other film directors have utilized Essaouira's photogenic and atmospheric qualities.
Mirleft
Mirleft is a fishing village South of Agadir between Tiznit and Sidi Ifni. The village of Mirleft acquired a robust reputation in Morocco for the quality of its white sand beaches, its almost inaccessible creeks between cliffs and ocean, or its sand dunes shaped by the wind of the desert. The taste of the sun, the crash of the oceanic waves, the immense areas of sand the tourist fond of seaside pleasures. The bank of Mirleft is a part of these unique places these lost small places that the best surfers advise in secret. Often impressive and especially regular waves in a wild and grand decoration. The warm hospitality of the people in Mirleft and the beautiful weather make it an ideal Morocco vacation spot.
Moulay Bousalam
If you want a lower key place to sunbathe when traveling to
Morocco
, yet still prefer to spend afternoons mingling with locals, Moulay Bousalam is the simple and charming choice. The town's beach is different from most along the Atlantic shores because it is surrounded by cliffs, sand dunes and impacted by waves that can sometimes be dangerous. Year round, some Moroccans can be spotted making a pilgrimage to visit the remains of 10th century Egyptian, who the town was named after. This sleepy fishing town attracts the most visitors in July and August. Another point of interest is Merdja Zerga, a lagoon used as a space for herding wild sheep, cattle, and goats. People also visit this quaint beach town throughout the year for bird watching.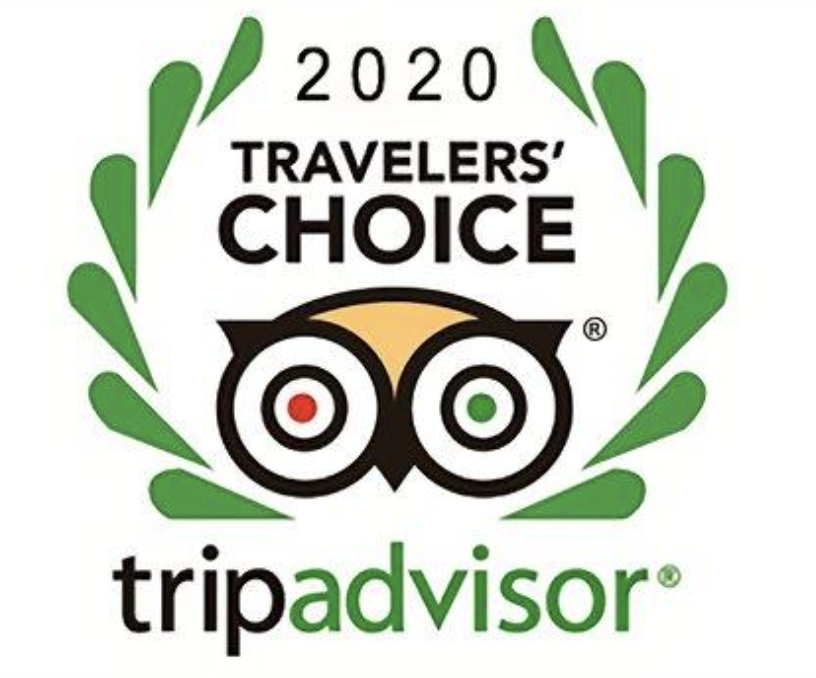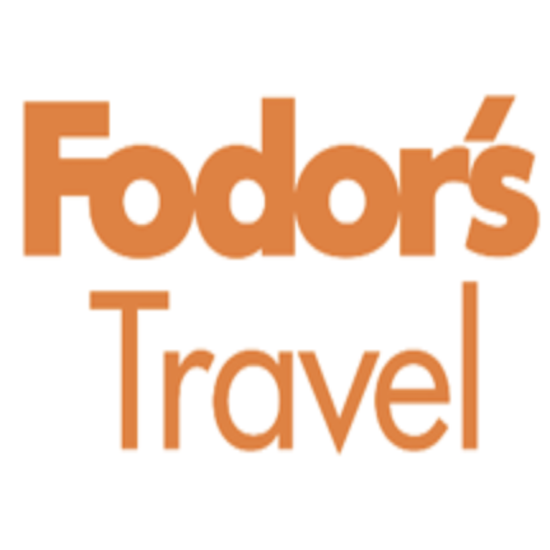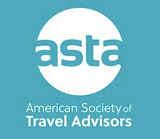 Map of Morocco