Home > Deals & Destination

Deals & Destinations - Morocco Travel Guide

– Where to Go, Your Journey Begins Here!
Uncover the cultural diversity of contemporary Morocco. Visit breathtaking architectural sites, majestic palaces, glorious houses of worship, opulent gardens, medival medinas along with Moroco's cosmpolitcan cities. Morocco is one of the most sought after tourism destinations for its majestic landscapes, Islamic and Jewish architecture, exceptional cuisine and traditional Moroccan crafts.
Travel Exploration recommends our
Deals & Destinations
along with Must See Attractions for your visit to the Kingdom of Morocco. Your
Tailor Made Private
Morocco travel
journey begins when choose to custom-designed private, tour to this leading destination with us!
Let us be your Morocco Travel Guide
.
Book a Tour or call (800) 787-8806 or
Email
us a question!

Morocco Top 10 Destinations & Must See Attractions:
Ait Ben Haddou:
Aït Benhaddou is a picturesque village in the region of Ouarzazate.
Aït Benhaddou
is one of many locations in this region used for shooting Hollywood films.
Lawrence of Arabia, Prince of Persia, Kundun, Kingom of Heave, The Mummy, The Wind and the Lion, Gladiator and the Jewel of the Nile
were all filmed here. Orson Welles used it as a location for
Sodome and Gomorrah
; and for Jesus of Nazareth the whole lower part of the village was rebuilt. In recent years more controlled restoration has been carried out under UNESCO auspices. Ait Ben Haddou is made up of six Kasbahs (forts) and approximately fifty small palace structures. Travelers can climb to the top or take a donkey across the river to explore this UNESCO World Heritage site and revel in the panoramic views. Travelers can overnight in on of Ait Ben Haddous many boutique Hotels and enjoy vies of Ait Ben Haddou which is one of Morocco's Top 10 Attractions.
Merzouga's Erg Chebbi Dunes:
Erg Chebbi are Morocco's highest sand dunes located in the Great South. They are the location where travelers seek the most adventure ranging from camel trekking to quad riding, sandboarding and desert camping. Located forth kilometers from the town of Erfoud and just 30 minutes from the Sahara town of Rissani,
Erg Chebbi
are the first accessable dunes from Ouarzazate. Erg Chebbi stretches to the Algeria border. Visiting Erg Chebbi is ideal during all seasons except July - August and January - February when the temperate weather is offset by a hot summer and cold windy, winter. Travelers who visit Erg Chebbi have the option of overnighting in a Luxury Desert Camp or a Standard Desert Camp among the dunes. Erg Chebbi is considered to be one of Morocco's Top 10 Destinations for travelers on an adventure holiday.
Dades Valley:
The
Dades Valley
is one of Morocco's leading natural wonders with it's magnficent limestone cliffs and uniquely shaped eronisons that look like monkey's fingers. The Dades Valley has narrow winding roads referred to as the Dades pins which makeup the Dades Gorge. The Dades Gorge itself is surrounded by flowered fields, oasis banks and ancient ksars. In springintime the Dades brims will color and in winter it is dry, somewhat harsh. The Dades is ideal for trekkers who enjoy steep, challenging hiiking experiences and for travelers who want a quiet, sceney overnight experience with views. Both the Dades Gorge and the Todra Gorge have some of the most spectacular scenery Morocco's south. The Dades Valley has many boutique guest houses with panoramic views of the Gorge which is a Top 10 Destination for Morocco travelers.
Todra Gorge:
The Gorge of Todra is a grand canyon and one of Morocco's natural wonders. It is located south of Ouarzazate. It's giantic rock has a wall of colors that created a colorufl spectacle that changes throughout the day from the natural sunlight. The
Todra Gorge's
is perfect for hikers and travelers who have a penchatn for natural scenery and offers an unforgettable trekking experience. At the foot of the Todra Gorge travelers will find Nomad women and children fetching water for their villages. The Gorge offers dramatic scery and panoramic views. The Gorge is surrounded by cliffs and extends from the village of Tamatouche to the provenc of Tinerhir. The Todra Gorge has many boutique guests houese that offer panoramic views of the foot of the Gorge's floor.
Draa Valley:
The Draa Valley is a long rocky, green oasis that is formed by Morocco's Draa River. Known for its erosion of volcanic rock the
Draa Valley
boasts stunning landscapes. The Southern town of Agdz is the Gateway to the Draa Valley region which is lined with
ancient kasbahs and a a palmerie. Fertile and temperate year round, it a is perfect choice for adventure travelers who want to hike, bike or trek by mule or donkey through this verdant region. The Draa Valley has several boutique guest houses that offer a tranquil natural enviroment with views.
Chefchaouen's Blue Washed City:
Chefchaouen is a blue washed town nestled in the Riff Mountain region, just three hours from UNESCO Fes. Originally founded by the Mooors who were exiled from Spain, its population has a history of a mix of Muslims and Jews. Both the Moriscos and Jews sought refuge in this mountain town. Today
Chefchaouen
is frequented by Morocco travelers looking for a respite during their trip as it offers a unique combination of traqulity, good food, activitiies for hikers along with a mix of old world souks and authentic artisans. Chefchaouen is a shoppers paradise for those interested in local crafts and hand made carpets and woolen clothing. Chefchaouen has several boutique guests houses decorated with local crafts with and views of the city and its famed kasbah.
Marrakech's Ben Youssef Medersa:
One of
Marrakech's
leading landmarks and historial sites, the Ben Youssef Medersa is an Islamic School that is attached to the Ben Youssef Mosque. The Ben Youssef Medersa is home to some of the most beautiful architecture in Marrakech. Founded in the 14th Century this grand university and mosque was rebuilt by the Saadians. On a sunny Marrakech day the Ben Youssef Medersa shines with its exquisite stuccowork, colorful Moroccan zellij tiles and cedar carved decor. Arabic poetry in caligraphy form appears throughout the mosqu. Ben Youssef is remarkably similar to the Alhambra palace in Granada given the artists who created this majestic structure were likely brought from Andalusia. Travelers to the Ben Youssef Medersal can overnight in Marrakech as the bustling city offers some of the Best Boutique Riads and Hotels in the country with a keen combination of luxury amenities. Marrakech, Morocco was voted by Trip Advisor as the one of the Top 10 Destinations to Visit.
Fes El Bali Medina:
The
Fes
Medina is a UNESCO Heritage site and the 4th largest city in Morocco. Often referred to as a living museum, Fes el Bali is a walled medina that is reached through the Bab Boujloud (Blue Gate) or one of its other 13 gates. The Fes medina is a labyrinth of sloping alleyways that are crammed with food stalls, workshops and dozens of neighborhoods each with its own bread oven, hammam (bathhouse), water fountain and local mosque. Fes is known for its famed interior medina, commerical centers that produce cotton, fabric, silk, brocade work, potterie and other local goods. Each district in the Fes medina has its own specailty ranging from enampled pottery to carpets, wrough iron, wedding items, a dyers souk of yarns and leather. Historically Fes has several landmarks not to be missed such as the Jewish Mellah and Ibn Danen Syngogue, Maimonidies house, the Kairouine Mosque, Bou Inania Madrasa, Moulay Idriss Mosque, the Dar Batha Museum and Gardens along with the many exotic food stalls. Fes has a variety of charming Boutique Riads and Luxury Hotels with magnficient architecture and cuisine for Morocco Travelers. Fes has been written up in the New York Times, CNN Travler, Bloomberg and the London Telegraph at one of the Top 10 Destinations in Morocco not to be missed.
Hassan II Mosque:
The Grand White Hassan II Mosque is one of Morocco's most outstanding sites. The Hassan II Mosque, situated in
Casablanca
with views of the Atlantic Ocean is the largest Mosque in Morocco and the 13th largest in the world. Its minerat is the tallest in the world. Built by the French industrial group Bouygues, and designed by architect Michel Pinseau the mosque is over sixty stories high and has a special lazer that beams towards Mecca. The land on which the Hassan II Mosque was built once served as a public swimming pool. The Hassan II's promotory overlooks the Atlantic ocean and the residential quarter of Casablanca called Anfa. The Grand White Mosque can accommodate over 105,000 worshipers, 25 on the interio and 60,000 on the exterior. Commissioned by Hassan II to being one of Morocco's most spectacular and ambitious structures, the Hassan II Mosque was made with important marble, granite, carved wood, plaster, traditional zellij tilework and has crystal chandeliers. Visiting the Hassan II Mosque is a requirement for every Moroccan traveler. It is a site that must not go unseens. Casablanca has many Boutique and Luxury High end hotels where travlers can stay.
Legzira Beach:
Named one of the 40 best
beaches
in the world, Legzira is a stunning cliffside beach on the Atlantic. Its red rocky arches, formed from erosion, jut out into the coastal Moroccan landscape. Legzira is in the province of Tiznit and located Located between Mirleft and Sidi Ifni, just two hours from Agadir. Legzira Beach is frequented by both tourists and locals who come regularly to surf, swim and drum. Moroccan cafes line the entrance to the beach serving as a local boardwalk for diners to enjoy the local delicacies of fish tajine, Tafournut bread and Moroccan doughnuts.
*
Travel Exploration's
Morocco Private Tours to geared towards couples, families and small groups. Morocco's Top 10 Destinations and Must See Attractions are Child Friendly and Handicapped Acessbile.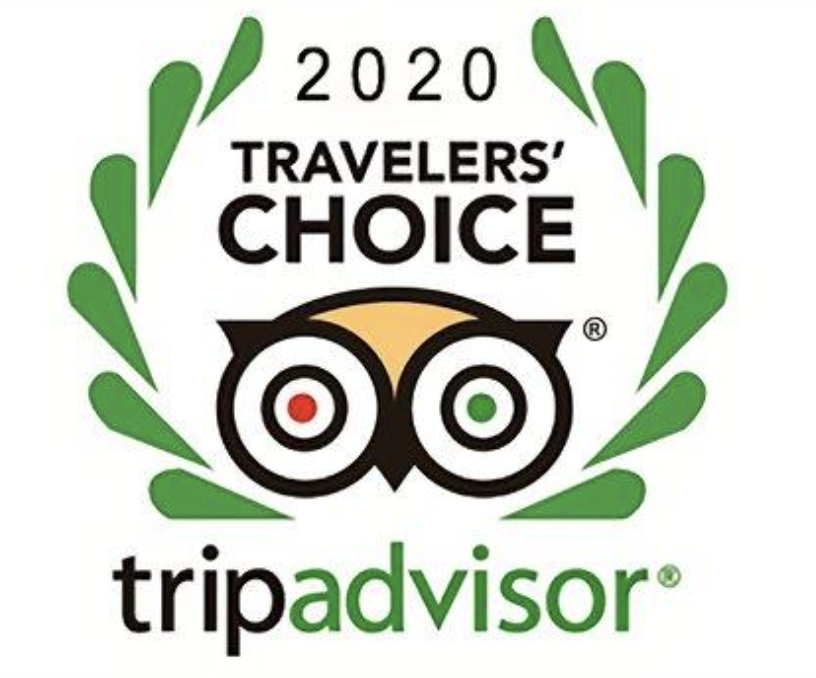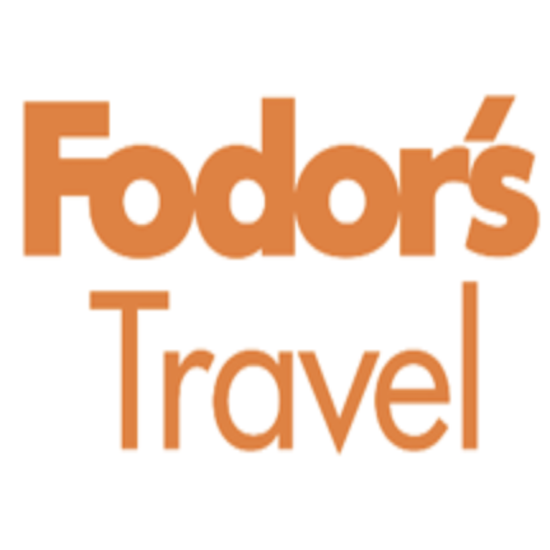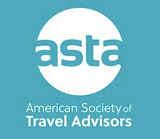 Map of Morocco