Home > Best Moroccan Riads and Boutique Hotels

Best Moroccan Riads and Boutique Hotels

BEST BOUTIQUE HOTELS & RIADS IN MOROCCO
Visit
Morocco
on a
private tour
and spoil yourself by staying Morocco's best boutique, luxury properties. Morocco is known for it's intimate
Boutique Hotels
and Luxurious Riads that are restored palace style accommodations with lavish courtyards, trickling fountains, lush gardens, roof top terraces and elegant decor crafted by local Moroccan artisans and designers.
At Travel Exploration Morocco we hand select the best
boutique riads and luxury hotels
, intimate guest houses and eco-lodges that reflect the ethos of our private Morocco tours. The Boutique Hotels we offer are well appointed in historic districts within Moroccan cities, rural regions and on the coast. All boutique hotels that are hand selected by us are surrounded by cityscapes or rural, majestic landscapes that reflect the culture and region where you stay. Each boutique hotel we recommend has magnficent architecture, excellent local Moroccan cuisine, superior service and provides an atmosphere perfect for your vacation.
A special services that we exclusively offer when booking a private tour is aligning guests personal interests with their tastes. Our network of boutique hotels and riads include those which are owned by Moroccan archtiects, desginers ranging from Relais Cheateaux and Boutique Hotel of the World properties to gold star eco-lodges.
On any of our
Top 10 Morocco Private Tours
you will have the opportunity to indulge in the one of the Best Boutique Hotels that we hand selected just for you!
Why Stay at a Moroccan Riad Riad or Boutique Hotel?
There's no better place to take it all in then to stay at
boutique hotels
and
luxurious
, riads on a Morocco private tour. Riads also known for their elaborate courtyard gardens that are intimate spaces filled with lush, leafy green flora and fauna often centered around stone or marble fountain filled with rose petals. The majority of the best
Moroccan riads and boutique hotels
have courtyards or gardens where roses and oranges trees grow. A Moroccan riad experience should be part of every Morocco travelers' vacation plan. Riads serve as the perfect escape to read a book, enjoy a typical Moroccan meal, a sunset cocktail or simply decompress and take in the sights and sounds of an exotic setting when traveling to Morocco.
►Book a Tour or call (800) 787-8806. Let us choose your Boutique Hotels and Desert Accomodations and plan your private tour.
For more information about the Best Boutique Riads & Hotels include in our Top 10 Morocco Private Tours, you can visit our contact us. We can discuss your preferences and make recommendations that are included as part of our private tours for your stay at the best riads and hotels in Marrakech, Fes, Essaouira, the Skoura and High Atlas region, the Desert and Morocco's Great South.
BOUTIQUE HOTELS IN CASABLANCA

The Best Hotels in Casablanca. Designer Villa Hotels, Art Deco Hotels, Hotels with a Coastal View & Luxury Properties.
BOUTIQUE HOTELS & RIADS IN RABAT
A selection of charming, well appointed boutique riad and garden properties that offer excellent service and cuisine.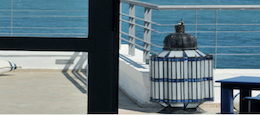 BOUTIQUE HOTELS & RIADS IN TANGIER

A selection of charming and well located coastal properties and boutique riads in the Tangier medina with an authentic touch.
BOUTIQUE HOTELS & RIADS IN CHEFCHAOUEN
A selection of charming accommodations nestled in this blue washed Rif city.
BOUTIQUE HOTELS & RIADS IN FES

A selection of boutique riads with charm and elegance located in the heart of Fes. All offer magnficent architecture, standout cuisine and service.
BOUTIQUE HOTELS & RIADS IN MARRAKECH
A selection of Charming Riad, Hip Hideaways and Lavish, Luxury properties.
BOUTIQUE HOTELS & RIADS IN HIGH ATLAS

Unqiue Guest houses, a Tree House Hideaway and stylized luxury properties with views of the Atlas Mountains.
BOUTIQUE HOTELS & RIADS IN OUARZAZATE
Charming Riads and Boutique Kasbah Hotels well appointed with views.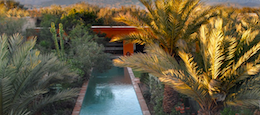 BOUTIQUE HOTELS & RIADS IN TARODAUNT

Boutique Luxury Hotels and Bungalow properties set amidst the palm groves of Tarodaunt.
BOUTIQUE HOTELS & DESERT CAMPS IN MERZOUGA
Luxury Desert Camp with Arabian Nights Decor in the heart of the Erg Chebbi Dunes.
BOUTIQUE HOTELS & DESERT CAMPS IN ZAGORA

Boutique Hotels and Desert camps in the Zagora Region known for its Road of the Old Caravans.
BOUTIQUE HOTELS & RIADS IN ESSAOUIRA
Colonial Riads, Hotels and Coastal Hideaways in this Portguese seaside town.
BOUTIQUE HOTELS & RIADS IN OUALDIA

World Class Hotels and charmed, Guest Houses nestle up to the foot of a Lagoon.


Map of Morocco

PROUD MEMBER OF ASTA