Contact Us - Travel Exploration Customized Morocco Private Tours & Excursions

Travel Exploration
is a
female, owned
Morocco travel agency offering
Morocco Private Tours that are
Tailor-Made
just for you! We Guarantee a Lifetime Memorable Adventure.
Our
Luxury Morocco
Tours and Boutique Morocco Tours offer a keen combination of Culture and an Insider's experience of the country. All Morocco Private Tours are led by Specialist Moroccan Guides who are experts in their field. Travel Exploration is an American & Moroccan, owned company with a team based in Morocco year round who has their our finger on the pulse of all things Moroccan. Our expertise is in providing unique Morocco Private Tours with a focus on Culture, Jewish Heritage, History, Architecture, Adventure and Design.
CONTACT US TO INQUIRE ABOUT A MOROCCO PRIVATE TOUR:

Travel Exploration Inc. ®
Call Toll Free in the USA: 1800.787.8806 (USA)
Morocco:+ 212.618.882.681 / +212.661.489.960
Outside the USA: 212.465.3244
For more information About Travel Exploration Morocco Private Tours, email alecia@travel-exploration.com or complete ourBook a Tour
form. You can anticipate a reply within 24 hours. Upon request your reply will include a recommended Morocco Tour itinerary and detailed quotation. Travel Exploration Morocco is an ASTA Certified Travel Agency.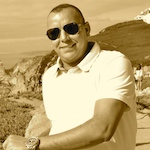 Let us know your Morocco Travel interests. We Guarantee to show you The Best of Morocco!
Alecia Cohen - Director & Morocco Travel Designer
Alecia Cohen is the Director of
Travel
Exploration Morocco.
After traveling in
Morocco
for a decade, Mrs. Cohen was inspired to create a Moroccan travel agency that offers authentic,
Tailor Made
Cultural Tours, Jewish Heritage Tours and customized trips to Morocco. Mrs. Cohen is an expert on Moroccan Culture, the domain of Magazine publishing and "world music". She is the Founder of Global Rhythm Magazine and former Associate Publisher of Zenbu Media Group. Mrs. Cohen has lectured at the World Bank on Culture and Sustainable Development in Africa and been featured in various print and TV ventures including CNN Financial News, Entrepreneurial Edge, Crains and Entreprenur. Travel Exploraiton has received several accolades, is highly ranked on
Trip Advisor
and is a winner of the World Travel Awards. Perhaps Alecia Cohen's best contribution to Morocco is a joint not-for-profit chairty created with her partner, Hossaine Amiri, called Project Feed Morocco. Project Feed Morocco's mission is to help sustainably feed villages and nomadic families in southern Morocco and fun agrarian projects that supports these villages economically. Project Feed Morocco is the charitable arm of Travel Exploration and receives 5% of all annual profits which benefit Berber villages in need.
Hossaine Amiri - Transportation Director
Hossaine Amiri is the Transportation Director of Travel Exploration Morocco. Mr. Amiri is an expert licensed chauffer specializing in off road travel. Mr. Amiri is an expert on Berber Traditions, Moroccan and Amazigh History and the country's rich Jewish Heritage. He has worked in the domain of tourism for twenty years and is fluent in English, Arabic, French and Berber. Mr. Amiri was born in the Berber
Village of Aït Ouizzine,
nestled between the Sagrho and Tamlalt mountains. In his former years, Mr. Amiri studied in the Southern Morocco region of Agdz. He has degree in Marketing and Moroccan Tourism from ESGI in
Ouarzazate.

When planning a Tailor-Made Tour to Morocco, you can count on Travel Exploraiton's benefits of an Anglo-Moroccan Partnership:

A Multi-lingual Team fluent in English/Arabic/Berber French who will customize your Morocco Private Tour. Our team offers solid communication and service with and a full-time English speaking staff based in Morocco.

An understanding of Your Morocco Tour expectations and requirements by an team of Morocco Travel Experts. Our drivers work for our agency full time. We hand select our expert Licensed, Historical Guides and
Boutique Riads
and Hotel Accommodations. All of Travel Exploration's Private Tours itineraries are tailor-made and hand curated just for you.

Reservations are made through a licensed American Travel Agent and Moroccan Transport Company located in Morocco. You are guaranteed the best services for your Morocco Tour. Transport is provided in new, luxury vehicles:
Luxury 4x4 Transport
by Land Cruiser, Mercedes Viano, H-1 or Minibus. We offer top of the line comfort for Morocco's varied terrain.

ABOUT TRAVEL EXPLORATION MOROCCO - PRIVATE TOUR EXPERTS:
Leaders in Morocco Travel - At Travel Exploration we plan our tours around you!
Travel
Exploration Morocco's
staff has lived and worked in Morocco for over a decade. At Travel Exploration Morocco we guarantee that you will discover the "Best of Morocco." Our tailor made private tours are planned by a leading Morocco Travel Designer. Travel Exploration Morocco designs each Morocco holiday step by step with you. Our detailed Morocco private tour itineraries offer a variety of options for people of all ages. Travel Exploration Morocco's Tour rates are based upon customized itinearies and inclusive of amenities that include a Multilingual speaking driver, transport in luxury new vehicles, licensed expert historical guides, accommodations at boutique riads and hotels, meals and other fees. Pricing for Travel Exploration's tours can be obtained by contacting us
here
.
Travel Exploration is a certified member of
ASTA
- American Association of Travel Agents.

6 REASONS TO BOOK A PRIVATE MOROCCO TOUR WITH TRAVEL EXPLORATION:
#1: Travel Exploration is female owned and based in Morocco year round. Our team is 100% Moroccan and Multilingual. We have offices in Ouarzazate and Marrakech, Morocco with a fiscal office in Brooklyn, New York. We have our finger on the pulse of all things Moroccan.
#2: All of Travel Exploration Morocco's itineraries include experiential travel experiences such to offer a lifetime time memorable journey. Travel Exploration's Tailor Made Tour experiences are created by Marrakech based Travel Designer, Alecia Cohen. With over a decade of travel experience planning Morocco Private Tours, your trip will be wholly unique and allow you to discover Morocco's hidden jewels. Whether you are a couple traveling alone, a group of friends, a family or an indepenentent traveler, your tour will be tailor made to your interests.
#3: Travel Exploration offers complete tour packages inclusive of Mutlilingual licensed tourism drivers who are experts in Moroccan culture & History. Our expert licensed drivers work exclusively for Travel Exploration Morocco. We offer luxury transportation options inclusive of Prado, 4x4 Land Cruiser, Mercedes Viano, Mercedes V-2 or Ford Minibus. Travel Exploration's licensed historical guides are hand selected by our agency and the best in their field offering a combination of expertise in Islamic Architecture, Moroccan History, Jewish Heritage, Moroccan Arts, Islamic traditions, Relgion, Andalusian Gardens, the Arts and Moroccan Cuisine. We of Moroccan Guided Tours led by both men and woman as to allow for a richer understanding of Moroccan culture and traditons.

#4
: The
Tailor Made Private Tours
that Travel Exploration Morocco offers provide an unparalleled diversity of travel and terrain throughout Morocco. On a Travel Exploration Private Tour, travelers will visit
Morocco's Imperial Cities
,
Seaside Resorts
, the
Sahara Desert
,
Berber villages
, along with the
High Atlas Mountains
to discover a people that are hospitable and kind. Our Private, Morocco Tours offers a keen combination of spectacular landscapes, magnificent markets, old medinas, insider experiences with locals and first rate cuisine.
#5
: Travel Exploration Morocco guarantees you will experience the best of Morocco travel when booking a tour to Morocco. First time travelers to Morocco may wish to consider a Cultural Tour which is the perfect way to discover Moroccan
music
,
film
,
cuisine
, natural wonders such as the
Cascades D'Ouzoud Waterfalls
, breathtaking landscapes and bustling urban cities such as
Marrakech
,
Casablanca
or the great Sahara region of
Ouarzazate
, the Hollywood of Morocco.
#6:
Travel Exploration donates 5% of our profits to Project Feed, a charity established tp better serve and assist those in need that are located in remote Berber Villages in rural regions of Southern Morocco. Travel Exploration has a company ethos that encourages
environmental
and ethical tourism to ensure that our Moroccan travelers leave the lightest foot print during their visit.

TRAVEL EXPLORATION MOROCCO - CANCELLATION, PAYMENT & REFUND POLICY:
Travel Exploration Moroocco retains no responsibility for cancellations that occur as a result of flight cancellations, acts of god and other personal reasons. Any acts of god that occur during guests travel in Morocco are not the responsibility of Travel Exploration. As a guest of Travel Exploration you agree to indemnify the company. Travel Exploration highly recommends the purchase of Travel Insurance.
- 50% Non-refundable deposit on all Excursions and Tours
- 50% Refund Offered 59 Days in Advance of Scheduled Tour Date (Valid Cancellation Applies)
- Travel Exploration requires payments for all tours in USA dollars. We offer the option of payment for tours and activities by Credit Card, Bank Transfer to the USA or Morocco. Fees apply. We do not accept payment by checks.

Travel Exploration S.A.R.L. Morocco (Travel Exploration Morocco Private Tours)
Marrakech Office: Residence Yacout, Gueliz 40000
Ouarzazate Office: 24 Lot El Hassania La Resistance, Ouarzazate, Morocco, 45000

Travel Exploration Morocco Inc. USA
145 Henry Street, Brooklyn, NY 11201



Map of Morocco

PROUD MEMBER OF ASTA