Home > Travel Morocco > Cuisine Traditions & Recipes > Moroccan Couscous Traditions & Recipes

Travel Morocco
Cuisine Traditions & Recipes > Moroccan Couscous Traditions & Recipes

Travel To Morocco & Learn About Moroccan Couscous Traditions and Morocco Recipes
Couscous
, or more affectionately known as seksu or sikuk, is the national dish of
Morocco
. The origins of the dish's name is still a mystery, but many attribute it to the hissing sound as its steam moves through the holes of the couscoussière (steamer). When traveling to Morocco it is a must to eat
couscous
with a traditional Moroccan family.
While in most
Moroccan families
this rolled semolina cereal is prepared and eaten on Fridays, a few incorporate couscous into their diet at least a few times a week. Although some debate exists, couscous is a food whose origins are best linked with the
Berbers
from North Africa. As the Berbers were poor agrarian people living in the mountains, it became a staple food for them due to easy access to wheat in Morocco.
At one point in time, couscous was also the national dish for southern Spain; however, when the Arabs were expelled it became illegal to eat couscous by the decree of the inquisition. Only in recent years has couscous made an appearance in western cultures. Unfortunately, many pre-packaged instant varieties of couscous circulate in western stores. As a result, many people have the false idea that couscous shouldn't take much longer than spaghetti to prepare. While it is possible to achieve a good couscous if handled properly, an authentic couscous can take up to five hours to cook.
Couscous is also a celebratory dish eaten at weddings, funerals or the end of
festivals
or holidays like
Ramadan.
Traditionally, Dadas, the hidden faces of Morocco, were responsible for making the best couscous. Wheat was bought at the local market and brought to the local mill to have granules ground into preferred degrees of fineness. Only then would it be rolled by hand, followed by an addition of semolina seeds and cold salt water to moisten it. Flour was necessary to add to thicken the couscous.


While couscous is often a dish that is served under meat or a vegetable stew, it can also be eaten alone flavored or plain, warm or cold, as a
dessert
or a side dish. In
Morocco
it is prepared using a variety of other elements popular with children such as dried fruit, nuts, and cinnamon. One thing to keep in mind when eating couscous during your travels in Morocco is that it is a communal dish and eaten with your hands. This is especially important if you are a guest in someone's home. Worry not, your host will surely understand that eating couscous in Morocco may be new to you and subtlety shows you how to roll couscous into a ball. If you get confused, just look to your neighbor.
When properly cooked couscous should be light and fluffy; it should not be gummy or gritty. Couscous is steamed two to three times. The traditional North African method is to use a steamer called a
kiska:s
in
Arabic
or
couscoussière
in
French
. The base is a tall metal pot shaped rather like an oil jar in which the meat and vegetables are cooked in a stew. On top of the base a steamer sits where the couscous is cooked, absorbing the flavors from the stew. The lid to the steamer has holes around its edge so that steam can escape. It is also possible to use a pot with a steamer insert. If the holes are too big the steamer can be lined with damp cheesecloth.

Recipe: Seven-vegetable couscous with chunky onion harissa
Ingredients:
For the couscous:
1/4 cup plus 1 tablespoon olive oil
2 large leeks (white and pale green parts only), minced
4 large garlic cloves, chopped
2 1/4 cups chicken stock or canned broth
1 cup raisins
1 cup 1/2-inch cubes peeled butternut squash
1 large yellow crookneck squash, cut into 1/2-inch cubes
1 large zucchini, cut into 1/2-inch cubes
3/4 cup frozen baby lima beans, thawed
1 teaspoon turmeric
1/2 teaspoon ground ginger
Pinch (generous) of cayenne pepper
1 cup diced seeded plum tomatoes
3/4 cup frozen peas, thawed
1/2 cup coarsely chopped fresh cilantro
1 1/2 cups (about 10 ounces) couscous
Lemon wedges
For the harissa:
1/4 cup tomato paste
1 tablespoon plus 1 teaspoon dried crushed red pepper
3/4 teaspoon cayenne pepper
1 cup olive oil
1/2 cup red wine vinegar
6 green onions, chopped
1 small red onion, chopped
2 large garlic cloves, minced
Preparation
To make the couscous:
Heat oil in heavy large Dutch oven over low heat. Add leeks and garlic. Cover and cook until leeks are very tender but not brown, stirring occasionally, about 10 minutes. Add stock and next 8 ingredients. Season with salt and pepper. Increase heat and bring mixture to boil. Cover, reduce heat to medium and simmer until vegetables are crisp-tender, about 5 minutes. Mix in tomatoes, peas, cilantro, then couscous. Remove from heat. Cover and let stand 10 minutes.
Fluff couscous with fork. Transfer to large platter. Garnish with lemon wedges. Serve, passing Chunky Onion Harissa separately.
To make the harissa:
Combine tomato paste, crushed red pepper and cayenne pepper in bowl. Gradually whisk in oil. Whisk in vinegar. Mix in onions and garlic. Season generously with salt and pepper. (Can be prepared 8 hours ahead. Let stand at room temperature. Stir harissa well before using.)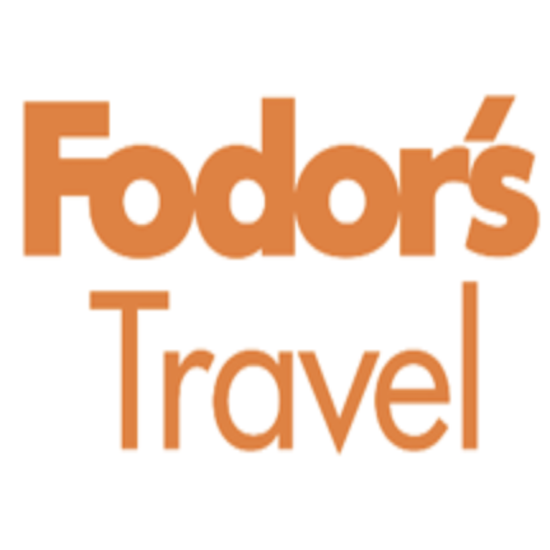 Map of Morocco