Home > Shopping Tours > A Taste of Morocco
Tours
A Taste of Morocco Food Tour: A 10 Day Culinary Adventure

A Taste of Morocco, Private Tour: Tailor Made Culinary Adventure

Morocco Tour Description: This 10 Day Culinary Adventure
 Hits the Road of the Old Caravans
. Join Travel Exploration as we take you on a culinary and cultural journey around Morocco. Explore tribal cultures in the Imperial Cities and rural regions while savoring the flavors of Morocco, which is as diverse and hospitable as its people. Take a Cooking Class with a Dada Chef, Discover the back strrets of Fes on a Food Tour and Bake Bread with a Berber family in the Atlas.
Places Visited: Imperial Cities of Casablanca, Marrakech, Fes, Berber Villages & Sahara Desert
Duration: A 10-Day Private Food Tour

Morocco Privae Tour Inclusions:

Transport in Luxury 4x4 or Viano, Multilingual Speaking Driver, Airport Transfers, Local, Expert Historical Guides for Imperial Citiy Visits, Guided Day Tours, Trekking Guide for High Atlas, Admission Fees to Monuments and Attractions,
Boutique Riads and Luxury Hotels
, Luxury Desert Camp with en suite facilities, 15 Meals/ Food Tours and Cuisine Related activities. This is a
Tailor Made Tour
and can be offered with varied accommodations ranging from Mid-Range to
Morocco Luxury Tour
amenities.
Tour Route: We recommend this Morocco Itinerary start and end in Casablanca. It can also be customized to start and end in Marrakech or be offered in reverse.
►Book a Tour or call (800) 787-8806. Let us be your Private Morocco Travel Guide
Tour Morocco's Imperial Cities & Discover Berber Villages on a Once in a Life time Culintary Adventure:
This 10 Day Culinary Adventure
 Hits the Road of the Old Caravans
. On your journey you will Discover Morocco's ancient Trade Routes and Spice Markets along with the world of Moroccan street food. Bake bread with a Berbers on Volcanic rock, Explore Atlas Mountains cooking traditions and learn how to make Bastilla (also known as "Pigeon Pie) at a Moroccan Cooking Class led by a Dada Chef. Morocco's souks and rural markets will take on a new meaning when explored with locals. Meet and cook with Morocco's leading chefs and ake a
Fes Food Tour
where you will learn about this UNESCO city's savorty and exotic cuisine.
A TASTE OF MOROCCO, PRIVATE TOUR - A CULINARY EXPERIENCE, TRIP HIGHLIGHTS
► Dine on fresh grill at Casablanca's Seaport
► Explore Morocco's open markets and savory souks with a local foodie
► Join a Moroccan family for a traditional meal at home
► Taste award winning Moroccan wines at local wineries
►
Fes Food Tour
- Souks Tasting Trails in the historic medina's Back streets
► Participate in a hand-on Moroccan Cooking Class with a Dada Chef
►Learn the history of Moroccan Breadbaking with a Berber Family
► Venture on walking tours in Moroccan historic cities and dine at the best restaurants!
Day 1 Casablanca Arrival – Visit the Port for Fresh Grill (Driving Time: 5 1/2 Hours)
Casablanca Arrival. Start your visit in
Casablanca
at the
Hassan II Mosque
, one of the largest mosques in the world that stands besides the sea and boasts stunning views along with breathtaking arches and zellij tiled walls, floors and fountains. Lunch at
Casablanca's Marche Centrale.
. A taste of Casablanca while you purchase fresh fish from the Market, then hand it over to the locals to cook up.Discoverthe
Art Deco
ArchitectureinCasablanca
.
Welcome Cocktail and Dinner at your Riad in Fes. Overnight at a Boutique Riad or Hotel in Fes.
Day 2: Fes Food Tour, A Guided Tour Where You wil Discover the World of Moroccan Street Food
Star your day by discovering the world of Moroccan streetfood in Fes
You will visit three different food souks allowing the chance to try traditional Moroccan street food including dried meats, milawi, harsha, briwats, spicy sardines, spicy potato cakes, soups, olives and more. At the honey souk we're you'll be able to taste an array of delicious wild honeys, discuss their flavors and health-giving properties and find out why honey is so important in Moroccan cooking and Islamic culture. Investigate traditional cooking methods by visiting a furnatchi where the water for the communal bath house 'hammam' is also heated, and a 400 year old 'furan' or communal oven and bakery. Discover the world of spices and their uses and the secrets of the male-oriented domain of the tea den under the guidance of a culinary leader and story-teller. Or learn to bake bread in the 400 year old community oven with the baker overseeing your hands-on efforts. Take your hot bread to the honey souk to try it with 8 artisanal wild honeys, aged butter or khlia, spicy dried beef.The Moroccan Culinary Experience The hands-on cooking classes take place right in the heart of a family house – the kitchen. This is a very intimate experience, staying in a villa with the family and being immersed into family life in Morocco. You'll learn the intricacies of Moroccan cuisine and then of course savour your creations.
Take the afternoon to explore Fes Palaces and Andalusian Gardens. Visit the
Dar Batha Garden
and Museum, Jnana Garden, Les Jardin De Bierhn and end the day with tea at the Ruined Garden in a remote neightborhood of histroic Fes. Overnight at a Boutique Riad or Hotel in Fes.
Day 3: Fes Cooking Class - Learn how to make Basilla (Pastilla / Pigeon Pie - Also offered is a Pastry Making Class
Begin your day with a Cooking Class in Fes. Shop the souks led by a Moroccan chef. Discover how locals buy vegtables, meat and other goods direct from sellers in the market.
During your first class you will see how ouarka (the dough used in b'steeya) is made and perhaps have time to buy a few spices to take home.
Lunch to follow.
Depart for a guided tour of Fes el Bali (Old Fes) to learn some of Fes's history, tour the souks, see the mosques and medersas and visit the famous leather tanneries.
Within the old medina, we will the following historical sites:
Medersa Bou Inania: An (Islamic school) founded by Abu Inan Faris that is highly decorated fromfloor to ceiling. The medersa is one of the few religious places in Morocco that is accessible to non- Islamic tourists.
Kairaouine Mosque: Morocco's second largest mosque. The Kairaouine Mosque became the home of the West's first university and the world's foremost center of learning at the beginning of the second millennium.
Berber Carpet Demonstration:
The Famous Exhibition of Antique and Modern Carpets is one of the
places in Fès el Bali where you can see a Berber carpet demonstration. You will be offered mint tea and follow your guide up a coil of stairs to a small area to watch carpets being made by young girls who come from the mountains to show tourists how Berber carpets are made
Shopping in the Medina: We will visit the baboosh souk where
they sell beautiful hand made shoes, cafdans, pottery, local Fassis crafts and fabric
Evening at Leisure. Overnight at a Boutique Riad or Hotel in Fes.
Day 4: Fes Departure to Ifrane, Azro, Erfoud and onwards to the Merzouga Shara Desert (Driving Time: 8 1/2 Hours)
En route stop in Ifrane for Pastries. Continue the road to Erfoud. Sunset Camel Trek into the
Moroccan Sahara Desert
.and 1001 Arabian Nights Dinner. Overnight at a Luxury Desert Camp in the Erg Chebbi Dunes of Merzouga.
Day 5: Merzouga Departure - Visit the Sahara Desert Town of Rissani - the Berber Village of Ait Ouzzine and Nkob (Driving Time: 4 Hours)
Take the road to the town of Rissani. Visit the local souk and experience a lesson on making Madfouna. Madfouna is the local stuffed pizza indigenous of the Sahara region. Continue the road via Alnif to Ait Ouzzine. Overnight in a Boutique Kasbah Hotel in Nkob.
Day 6: A Day of Bread Baking with the Berbers. Learn how Bourafin is made on Volcanic Rock in the Moutnains, then drive to Skoura, passing the Draa Valley and the Old Road of the Carvans. (Driving Time: 2 1/2 Hours)
Visit Ait Ouzzine, a traditional Ait Atta Village nestiled in the Jebel Saghro and Atlas Mountains. Morning tea and greet the family. Then take the road into the mountains. Participate and learn how to make Bourafain, a traditional bread of the Berbers made in the mountains with volcanic rock. Bourafin consists of dough, secret spices, herbs and animal fat that is stuffed and combined into a bread that raises high and wide.
Aït Ouzzine
is a
Berber village
inhabited by over 300 families who live in beautifully painted crenulated kasbahs, with their own henna fields, water wells, livestock and gardens. This peaceful village is tucked away along an impressive desert route connecting the Draa Valley (Tansikht) and Rissani. Meet a local
Berber family,
partake in a cooking lesson of how to make traditional bread and a tajine. Explore and tour the village by foot. Walk in the green fields and see how the traditional Berbers live with their gardens of herbs, live stock, and henna plants. Explore the village.
Henna Party
with the Berbers. Take the road to Ouarzazate. Overnight in Boutique Riad or Hotel in Ouarzazate with Atlas Mountain Views.
Day 7: Skoura Deparre to UNESCO Ait Benhaddou Ksar, Visit Kasbah Telouet and the Villages of Telouet, then take the Ounilla Valley or Tizzn' Tichka Pass to Marrakech (Driving Time: 5 1/2 Hours)
Visit the Oasis of Fint, then take the road to visit Ait Benhaddou Kasbah and Kasbah Telouet. Continue the road to Marrakech. En route stop at an Argan Cooperative. Tasting of Argan oil and Amlou. Lesson on how Amlous is made. Lunch in a local restaurant with cuisine made with Argan oil. Overnight at a Boutique Riad or Hotel in Marrakech.
Day 8: Marrakech Guided Historical Tour: Explore the Yves Saint Laurent Gardens, the Bahia Palace, Koutoubia Mosque & Gardens, Saadian Tombs, the Ben Youssef Medersa, Jewish Heritage Sites along with Marrakech Art Museums
Start the day with a visit of the Yves Saint Laurent Majorelle Gardens, then explore Marrakech's most important sites – the Bahia Palaces, Ben Youssef Medersa, Saadian Tombs. Mid-day discovery at the
Koutoubia Mosque
and its gardens. Lunch in the medina at Riad Monceau, a Riad with a leafy garden that specializes in haute Moroccan cuisine. Shop the souks of Marrkaehc. Explore Souk Semmarine and enjoy the Djemaa El Fna Square at dusk. Before heading back to your Riad, go on a food tasting walk of the famous Djemaa. Exotic eats of snail soup, sheep's heads and more. Taste or watch. It's all a food experience.
Overnight at a Boutique Riad or Hotel in Marrakech in Marrakech.
Day 9: Marrakech Cooking Class Led by a Dada Chef, Afternoon at Leisure. Try a Moroccan Spa/ Hammam
10:00am - 14:30 (2:30opm) – Cooking Workshop The workshops are conducted by a dada (traditional Moroccan cook) or a chef from our Moroccan restaurant, and are held at the hotel. Small groups of maximum 10 participants work alongside a translator (Arabic/English/French), using easy-to-use modern equipment found in everyday kitchens. At the end of each workshop, participants dine on the meal they have prepared. At a typical half-day workshop, one learns to prepare an appetizer and a main dish, or a main dish and dessert.
Greeting and overview of Moroccan cuisine by an English speaking interpreter
Demonstration of how Moroccan bread is made
Visit a communal bread oven and hotel spice market
Work and cook at your own workstation alongside the Dades to prepare a delicious Moroccan meal
Moroccan Meal Description: Two Moroccan cooked salads, Chicken & Lemon Tajine with Preserved Lemons & Olives. Pastilla with Milk for Desert.
Participate in a Moroccan Tea Ceremony
Dine on the mouth-watering lunch that you have prepared
Option to add Moroccan wine pairings
Zaalook- Eggplant salad- (Starter)
First Course: Tagine beef and prunes
Second Course: Fish with chermoula (a marinade)
Dessert: Carrot orange dish
Mint tea
Menu 2
Seafood Bastilla – Pastry with seafood (Starter)
First Course: Chicken lemon
Second Course: Vegetarian couscous
Dessert: Gazelle horn and mint tea
And many more menus are available.
Spend the remainder of the evening at leisure (this is an opportunity to return to the souk to shop or perhaps to visit the local hammam). Overnight at a Boutique Riad or Hotel in Marrakech.
Day 10: Marrakech Departure to Casblanca (Driving Time: 3 Hours)
Departure from Marrakech's Menara Airport or Casablanaca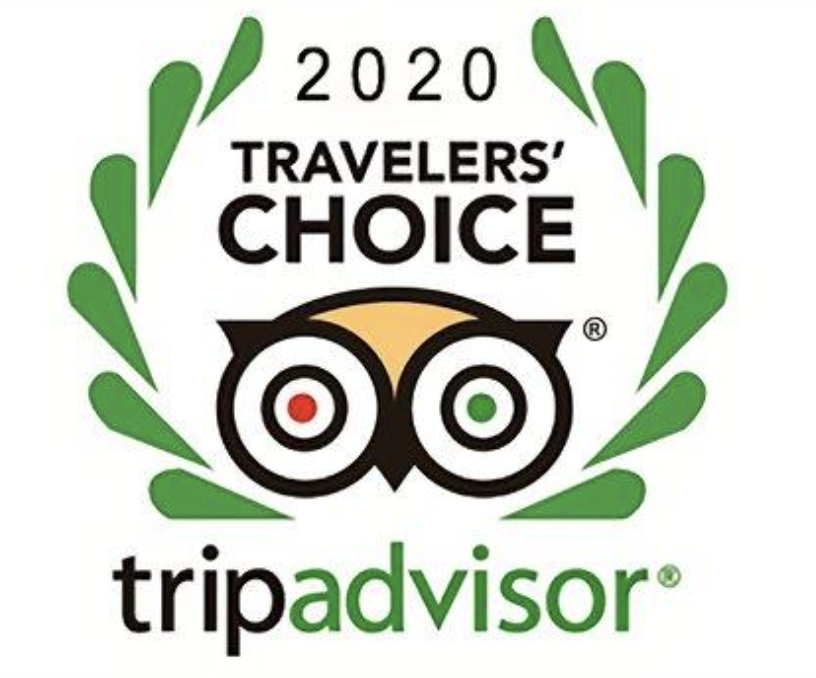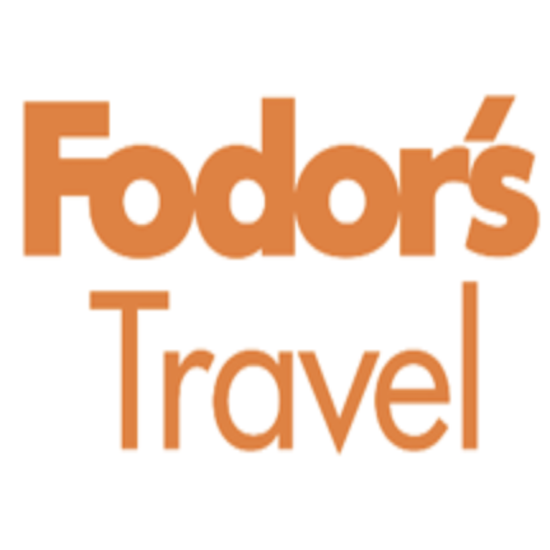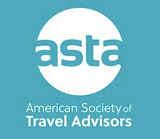 Map of Morocco