Home > Morocco Luxury Tours > Family Adventures
Tours
Family Vacation in Morocco - A 10 Day Family Adventure, Discovering Morocco's Culture & People
Morocco Family Tour - A Morocco Holiday Adventure Vacation
Morocco Family Tour Description:
Explore Morocco on a Private Tour with Expert Guides and a Tailor Made Tour itinerary. A 10-Day
Family Tour
to Imperial Marrakech, the High Atlas & the Desert Region. Embark on a a Tailor Made Family Vacation - The Perfect Morocco Holiday for the Entire Family. All ages.
Tour Name: Morocco Family Adventure Tour
Why Tour Morocco with Your Family?
Morocco is the perfect destination for the entire family. It's keen combination of beautiful beaches, golden deserts, mountains, historic cities exotic markets make it suitable for children of all ages. Morocco offers a wide array of things to do and
adventure activities
to accomodate family adventure travel. The family activities offered range from outdoor adventures sports such as sand skiiing, sand boarding, camel trekking and hiking to canyoning and Hot Air Balloon rides. Our
Morocco Family Tours
also are customized to enable children of all ages to participate in cultural activites. Some of the Moroccan cultural actiivites we offer are food tours in the historic medina of Fes and food tasting, a cooking class in a private home or led by a Dada chef, craft making at local women's cooperatives and Breadbaking.
Morocco Family Tour Inclusions:
Morocco Family Vacation
as described, Guided Site seeing Tours, Holiday Adventure Activities, Transport in Luxury 4x4 or Viano. Multilingual Speaking Driver, Airport Transfers, Local Expert Historical Guides for Imperial City visits, Trekking Guide for High Atlas, Admission Fees to Monuments and Attractions.
Boutique Riads & Luxury Hotels
, Desert Camp with En Suite Facilties. 15 Meals
Tour Route: We recommend this itinerary start and end in Casablanca. In can be offered to start and end in Marrakech.
►Book a Morocco Family Tour or call (800) 787-8806. Let us be your guide to Private Morocco Travel.
Morocco
is the ideal family vacation destination for a Tailor Made Tour. With it's wide range of cultural and adventure activities families' traveling with children of all ages are guaranteed to have a lifetime memorable experience. Travel Exploration's Morocco
Family
Adventure Tour takes families to a magical world of vibrant and colorful souks,
Kasbahs
an, mountains and rural villages. Each day is filled with siteseeing and adventure holiday activities ranging from ziplining to camel trekking, bread baking to a traditional Fantasia horseshow.
►Camel Trek in the Sahara Desert
►Sandboard and Quad Ride Across the Sand dunes in the Sahara
►Hot Air Balloon over Marrakech
►Attend a traditional Fantasia Horseshow in the Marrakech palmeraie
►Moroccan Home Cooking Class or a Workshop led by a Daada Chef
ITINERARY:
DAY 1: CASABLANCA / MARRAKECH FAMILY ARRIVAL - FAMILY FRIENDLY GUIDED TOUR
Visit the Hassan II Mosque.
Visit the Mosque of Hassan II. Casablanca is home to the Hassan II Mosque, designed by the French architect Michel Pinseau. It is situated on a promontory looking out to the Atlantic, which can be seen through a gigantic glass floor with room for 25,000 worshippers. The Mosque of Hassan II's promontory offers lovely views overlooking Casa in the residential Afna quarter. Take a private guided tour of the Great White Mosque.
Attend a traditional Fantasia Horseshow in the Marrakech palmeraie.
Overnight at a Boutique Riad or Hotel in Marrakech.
DAY 2
: MARRAKECH FAMILY TOUR - A GUIDED VISIT OF THE GARDENS, MEDINA & PALMERAIE
Visit the Majorelle Gardens
The Majorelle Garden, previously the Jardin Bou Saf, bears its name from its original creator, Jacques Majorelle, the French expatriate artist who was born in Nancy France in 1886. Jacques Majorelle was the son of the celebrated Art Nouveau furniture designer Louis Majorelle. In 1947 he opened his gardens to the public and during this time also painted a magnificent ceiling space at La Mamounia, a five-star hotel with gardens and the place where Alfred Hitchcock wrote, "The Birds." Jacques Majorelle studied at the École des Beaux-Arts in Nancy in 1901 and later in 1919 he went to Marrakech, Morocco to recover from heart problems. He built the garden during those years using special color of blue, which he used extensively in the garden that is named after him, Majorelle Blue. Jacques Majorelle returned to France in 1962 after a car incident and died later that year of complications from his injuries. As a collector of unique plants from five continents Jacque Majorelle left to Saint Laurent one of the more unique collections of flore and fauna of this era as well as a place of inspiration and contemplation.
Enjoy a late morning Kalech Ride from the Majorelle Gardens to Marrakech Medina.
Visit the following sites in Marrakech:
The Koutoubia Mosque and Gardens
El Bahia Palace
The old Spice Market
Ben Youssef Medrassa
Explore the Marrakech souks and meet craft makers and weavers. Taste Moroccan sweets and sip mint tea with the locals.
Overnight at a Boutique Riad or Hotel in Marrakech.
Early morning departure. (6:30am - 12:30pm)
Marrakech by Air across the magnificent Atlas Mountains.
Enjoy a Sunrise Hot Air Balloon Excursion.
One Hour flight in front of the High Atlas.
Souvenir flight certificate
.
Traditional breakfast served in a Berber tent.
Visit to a local Berber house
.
Landover excursion
.
Camel ride in the Palmerie of Marrakech.
Afternoon Excursion to the Ourika Valley for lunch. Family picnic by the river or Horseback riding in the Marrakech palmerie.
Overnight at a Boutique Riad or Hotel in Marrakech.
DAY 4:
MARRAKECH – ZIPLINE ACROSS THE ATLAS MOUNTAINS
Take the road to Terres D'Amanar in the High Atlas.

Zip Line Across the Atlas with wonderful Cliff Views:
The Aerial Park is built on altitude of 120 meters. It is composed of a footbridge and four ziplines among, known as the longest zip line in Africa.
Acro Park For Family Fun:
Volley Ball, Berber Bowling, Djellaba Racing, Donkey Pollo, Archery
Overnight at a Boutique Riad or Hotel in Marrakech.

DAY 5: MARRAKECH - TELOUET - KASBAH TELOUET - TIZI-N-TICHKA - OUARZAZATE
Take the road to Ouarzazate. During your journey to Ouarzazate you will also pass the olive groves of the Oued Zat, as you ascend onto the Tizi-N-Tichka Pass Road. Built by the French in the 1920's, the Tizi-N-Tichka Pass can be described as having mountainous barriers, Mediterranean and oceanic influences and desert borders. long the route you will see panoramic views of the High Atlas Mountains as well as sights of fertile valleys, blue and red colored pise villages and other striking mineral environments.
Visit Kasbah Telout, one of Morocco's hidden jewels and a famous Kasbahs that is the origin of the Pacha Glaoui Family. Kasbah Telout is hidden among a tiny road in a small village that is 20 minutes outside Tichka. Its history stands alone with its original zellij tile, authentic, preserved silks and grand remnants of the Glaou family. This Kasbahs has yet to be coined a UNESCO World Heritage site and while it appears in parts to be in ruins on the exterior, its interior is one of true splendor.
Visit an Argan Cooperative where Argan Oil, Butter and Cosmetics are made with the Argan nut by hand as Berber women crack the nuts and the grind them one by one. Have a complimentary tasting. This cooperative is run entirely by women.
Visit Ait Benhaddou. Located 32 km from Ouarzazate lies the picturesque village. Aït Benhaddou of Aït Benhaddou is situated in Souss Massa Draa on a hill along the Ouarzazate River. Lawrence of Arabia was filmed here and Orson Welles used it as a location for Sodome and Gomorrah; and for Jesus of Nazareth the whole lower part of the village was rebuilt. In recent years more controlled restoration has been carried out under UNESCO auspices. Aït Benhaddou is one of many locations in this region used for shooting Hollywood films. Aït Benhaddou which once served as the former caravan route between the Sahara and Marrakech in present-day Morocco. Your guide will lead you on a private tour through this Berber village of towered and crenulated Kasbahs that once guarded the lucrative caravan route through the Atlas Mountains.
Overnight at a Boutique Riad or Hotel in Ouarzazate.
DAY 6: OUARZAZATE - SKOURA - VALLEY OF ONE THOUSAND KASBAHS - TODRA GORGE - MERZOUGA
Take the road to Skoura.
Visit Skoura and its "Valley of One Thousand Kasbahs."Skoura is a fertile oasis lined with immense palm groves that provide great views of the Atlas Mountains alongside deserted landscapes. It is renowned for the cultivation of roses. The palm groves were laid out in the 12th century by the Almohad sultan Yacoub el-Mansour and named after its original inhabitants, the Berbers of the Haskourene tribe. The most beautiful kasbahs in southern Morocco can be found here.
Continue onward to the perfumed Valley of Roses. Your driver will stop for you to view the Capp et Florale distillation factories laid out in the small Kasbah town that manufacture the entire nations products of eau de rose. The rose water and other products such as hand and body soaps, oil, crème perfume and dried flowers are for sale and also popular among Moroccans. The factories produce 3000-4000 petals a year.
Lunch at the foot of the Todra Gorge.
The
Todra Gorge
is a spectacle with its gigantic rock walls changing color to create magical effects with the sunlight. In the morning, when the sun permeates through the bottom of the gorge, the rock changes from pink rose to deep ochre gradually throughout the rest of the day.
Visit Khemlia - Berber - Sudanese Gnaoua Trance Music:
Last stop is Khemlia where you will visit a Sudanese- Berber, Moroccan village. The Musicians of Khemlia have been living in this remote village for a century and perform 100 year-old Gnaoua Trance music songs. Spend an hour listening to Gnaoua Trance music using old world instruments by these Sudanese Berber Musicians. Tea is served and then there is an option to explore their village.
Arrive in Merzouga's Erg Chebbi Dunes before sunset, then go by dromedary camel for one-hour, at sunset into the Erg Chebbi Dunes to a bivouac camp. Your Berber guide will share some of the Sahara Deserts' secrets. As you glide across humpback on these silent, mystical dunes there will be countless opportunities to photograph the endless rolling dunes.
Arabian Nights Dinner & Overnight at a Family friendly
Luxury Desert Camp
in the Erg Chebbi Dunes.
DAY 7: MERZOUGA – RISSANI - ALNIF - AIT OUZZINE - BERBER VILLAGES - OUARZAZATE
Sunrise camel trek and breakfast in the Great Sahara Desert.
Quad Biking
in the Desert Dunes for one hour. Take your quad and cross the Merzouga's Erg Chebbi Dunes. Enjoy the dense sand dunes and wild desert experience as you bike across the Erg Chebbi Dunes.
Continue to Erfoud. Visit this town know for fossils. See how fossils are hand crafted and preserved at a local fossil cooperative.
Continue via Rissani and Alnif to the Village of Ait Ouzzine.
Aït Ouzzine is a Berber village inhabited by over 300 families who live in beautifully painted crenulated kasbahs, with their own henna fields, water wells, livestock and gardens. This peaceful village is tucked away along an impressive desert route connecting the Draa Valley (Tansikht) and Rissani.
Meet a local Berber family, partake in a cooking lesson of how to make traditional bread and a tajine. Then explore and tour the village by foot. Walk in the green fields and see how the traditional Berbers live with their gardens of herbs, livestock, and henna plants.
Lunch will be served to you in Aït Ouzzine by a traditional Berber family. The menu will include a traditional meal of fresh baked bread with spices and a chicken and vegetable tajine and fresh local fruits for desert.
After lunch, have your hands and feet painted with henna or your hair adorned with saffron by a local village artist and relaxes. Experience the tradition of Berber perfume made from musk and amber along with the villages own spices. End the afternoon in Ait Ouzzine with mint tea and almonds.
Take the through the Draa Valley back to Ouarzazate before sunset. The Draa Valley is the road of the old caravans that were once traveled to transport dates and other good from the Draa Region to Marrakech. Arrive and have dinner at your Riad.
Overnight at a Boutique Riad or Hotel in Nkob.
DAY 8: NKOB - KASBAH TAMNAOGALT - DRAA VALLEY - AGDZ ATLAS STUDIOS - OUARZAZATE
Visit Kasbah Tamnagoult, a village in the Draa River valley in 95 kilometers south of Ouarzazate. The village is close to Agdz. It is the former capital of the Mezguita region and residence of former caïds. Its name means 'meeting point' in Tachelhit (Berber). Option to have lunch in Kasbah Tamnaoualt or continue the road to Agdz.
En route pass the Sahara Desert town of Agdz and the heart of the Draa Valleyknown for its 45 qualities of dates. Stop for a picturesque view in Agdz and its stunning palmery along with local trade routes famous for bringing dates, spices and other goods from the South to Marrakech.
Visit the market of dates in Agdz. Try various dates of the region and see how the local souk works. Panoramic view of Agdz Palmeraie from a garrison atop Agdz. Continue the road passing Ouarzazate to Ait Benhaddou.
Visit the Atlas Film Studios. The studios are flanked by Holly-wood style Egyptian figures and cover 30,000 square meters of desert. David Lean filmed Lawrence of Arabia at The Atlas Film Studios in the early 1960's. Since then many famous directors have followed in his footsteps to exploit the magnificent scenery. International blockbusters shot here in recent years include: the French version of Cleopatra, Bertolucci's Sheltering Sky, Scorsese's Kundun, Gillies MacKannon's Hideous Kinky, Ridley Scott's Gladiator, Black Hawke Down, Oliver Stone's Alexander The Great, Ridley Scott's Kingdom of Heaven, and Penelope Cruz's Sahara.
Overnight at a Boutique Riad or Hotel in Ouarzazate.
DAY 9: OUARZAZATE - OASIS OF FINT - MARRAKECH
Visit the Oasis of Fint. Take the pise (windy road) towards the Oasis of Fint passing the "Plateau de pierres". On this road you will find a shining Oasis of palms. Take light trek around the Oasis palmerie region that hovers under the Atlas Mountains. Journey on a one-hour walk inside the Oasis. Option to have tea with the headmaster's family Azziz Ouaziz and tour the surrounding area where date palm oases and dramatic desert scenery are king.
Take the road back to Marrakech via the Tizzin Tichka Pass.
Overnight at a Boutique Riad or Hotel in Marrakech.
DAY 10:MARRAKECH - CASABLANCA DEPARTURE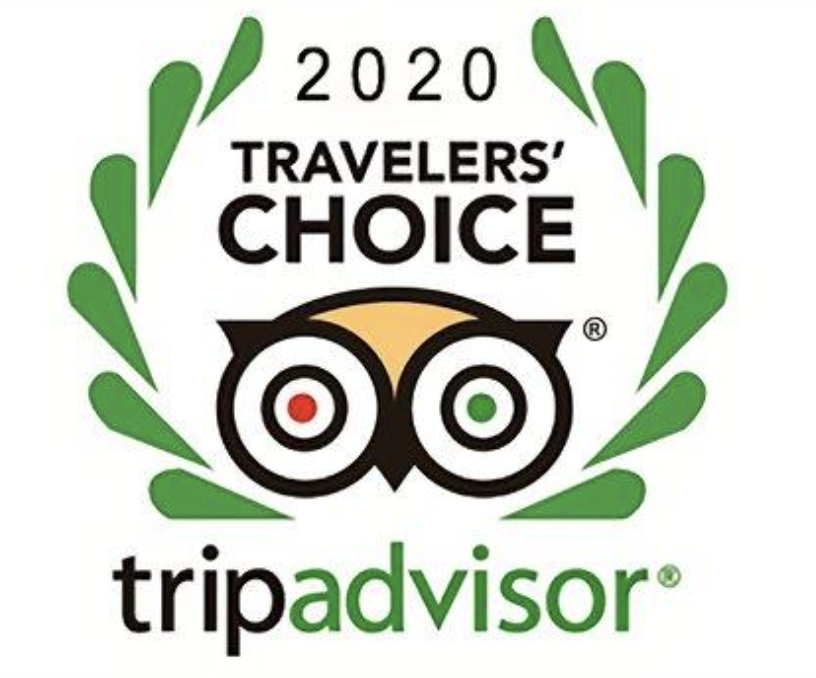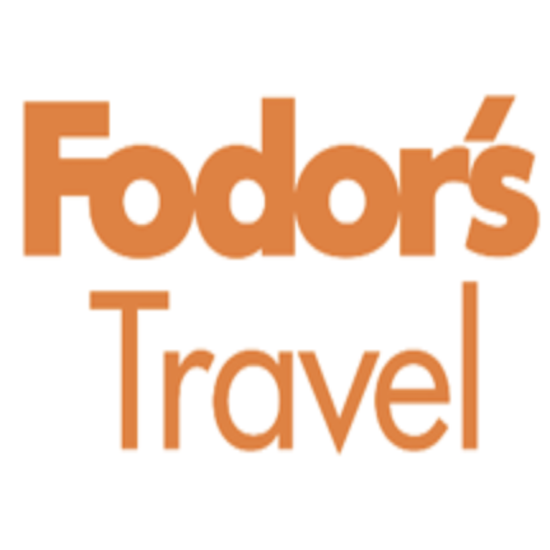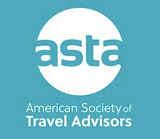 Map of Morocco