Tour Information
Mini Moon In Morocco - A Mini Moon Private Morocco Tour for Newlyweds traveling on a Limited Timeframe. 7 Days of Magic and Exploration.
Morocco Tour Description:
Celebrate your Mini Moon in
Morocco
. This Mini Moon Private Getaway for Newlyweds is perfect for travelers just married and want to celebrate their
honeymoon
on a limited timeframe. You are guaranteed a stylish, chic and romantic stays at Morocco's most sought after
Boutique Riads and Hotels
. Venture on a Hot Air Balloon Ride over the Atlas Mountains, overnight in a
Luxury Desert Camp
in the Sahara Desert, picnic in the Skoura Palm Groves and enjoy a Guided Tour of Magical Marrakech. Explore the Night Market in Djemaa El Fna Square and Sip Tea with a Berber famiy. Our
Mini Moon Tour
offers several secret Honeymoon Spots that are not to be missed. This Mini Moon can also be customized for Honeymooners who have a longer timeframe to celebrate.
Tour Name: Mini Moon in Morocco
Places Visited: Marrakech, Essaouira & the Sahara Desert
Duration: An 7-Day Mini Moon Morocco Tour
Morocco Private Tour Inclusions:

Transport in Luxury 4x4 or Viano, Multilingual Speaking Driver, Airport Transfers, Local, Expert Historical Guides for Imperial Citiy Visits, Guided Day Tours, Trekking Guide for High Atlas, Admission Fees to Monuments and Attractions,
Boutique Riads and Luxury Hotels
, Luxury Desert Camp with en suite facilities, 10 Meals
Tour Route: We recommend this Morocco Itinerary start and end in Marrakech.
►
Book a Mini Moon Tour or call (800) 787-8806
. Let us be your Private Morocco Travel Guide
►Hot Air Balloon Over the Atlas Mountains of Marrakech
►Bubble bath with rose petals and candles...in your Jacuzzi tub on your Romantic Mini Moon
► Arabian Nights Dinner surrounded by Candlelight in the Moroccan Sahara Desert
►A picnic and wine pairing in a secret spot of Skoura's Palm Grove
►A Berber Henna Party in the Mountains with Hadous musicians accompaniment
TOUR ITINERARY:
Day 1
:
Arrival in Marrakech. Decompress with a welcome Hammam treatment, a bubble bath wtih rose petals, candlelit at your riad. Afternoon site seeeing at Marrakech's famed Yves Saint Laruent
Majorelle Gardens
, Berber Museum and the newly opening Yves Saint Laurent Museum.
Evening Marrakech Food Tour in the Night Market of Djemaa El Fna Square. Experience the famous Marrakech at sunset on this authentic
Food Tour
. Get ready for an evening of excitement in the as you explore the backstreets of Marrakech! You will be led on an authentic culinary journey of local Moroccan cuisine.
Overnight at a Boutique Riad in Marrakech
Day 2: Marrakech Guided Historical Tour of the Cities Palaces, Garens, Medersas, the Souks and Museums
Visit 12th century Koutouba Mosque and its influential minaret along with the Mausoleum of Lalla Zohra. Lalla Zohra was a former slave whose mythology is that she turned into a dove at night and performed miracles.
The Koutoubia Mosque and Gardens
- The largest mosque in
Marrakech
, Morocco. The minerat was completed under the reign of the Almohad Caliph Yaqub al- Mansur (1184-1199) and was used as the model for the Giarlda of Seville and for the Hassan Tower of
Rabat
. The name is derived from the Arabic
al-Koutoubiyyin
for librarian, since it used to be surrounded by sellers of
manuscripts
. It is considered the ultimate structure of its kind. The tower is 69 m (221 ft) in height and has a lateral length of 12.8 m (41 ft). Six rooms (one above the other) constitute the interior; leading around them is a ramp by way of which the muezzin could ride up to the balcony. It is built in a traditional Almohad style and the tower is adorned with four copper globes.
El Bahia Palace
- The El Bahia Palace in
Marrakech
is a beautiful building and an excellent example of Eastern Architecture from the 19th century that represents trends and standards of the wealthy who lived at that time. It was built for Ahmed Ibn Moussa (or Ba Ahmed) between 1894 and 1900 in the Alawi style that was popular at the time. Craftsmen were brought from Fes to work on this monumental task which took approximately fifteen years to complete.
Next visit the sixteenth century Saadian Tombs with its stark towers, the ruined 16th century El Badhi palace, and the Mellah and the Jewish quarter.
Your guide will then help you navigate through the labyrinth like streets and alleys of
Djemma El Fna Square.
Enjoy the
aromatic streets
, taste the
fresh squeeze orange juice
and venture into the
souks
(shops) specializing in
Berber carpets
,
silver jewelry, artisan workshops,handmade shoes
,
tanneries
, etc.
Marrakech
is a city of
underground channels
built by the architects from Cordoba, Spain to provide water for the town and Palmery.
Lunch at Nomad Cafe, Amal Center or one of Marrakech's chic local addresses with views of the historic medina.
Visit the Jewish Mellah - Founded in 1558 by Moulay Abdallah, the Mellah district was designated as the Jewish quarter in Marrakech.
The Old Spice Market- The Rahba Kedima is a colorful market filled with a wide array of spices from Cumin, Cinnamon, Saffron, Dried Pepper and more.
Sunset cocktails at La Mamounia Gardens where Alfred Hitchcock wrote the famous film The Birds.
Overnight at a Boutique Riad in Marrakech
Day 3: Marrakech Departure to Skoura via the Tizzin' Tichka Pass. Visit Kasbah Telouet and Ait Ben Haddou en route to Skoura (Driving Time: 5 1/2 Hours)
Take the road to Ouarzazate. During your journey to
Ouarzazate
you will also pass the olive groves of the Oued Zat, as you ascend onto the
Tizi-N-Tichka Pass
Road. Built by the French in the 1920's, the
Tizi-N-Tichka Pass
can be described as having mountainous barriers, Mediterranean and oceanic influences and desert borders. Along the route you will see
panoramic views
of the
High Atlas Mountains
as well as sights of fertile valleys, blue and red colored pise villages and other striking mineral environments.
En route stop for lunch and visit the Argan Cooperative where Argan Oil, Butter and Cosmetics are made with the Argan nut by hand as Berber women crack the nuts and the grind them one by one. Have a complimentary tasting. This cooperative is run entirely by women.
Go by piste to visit Kasbah Telout, one of Morocco's hidden jewels and a famous Kasbahs that is the origin of the Pacha Glaoui Family. Kasbah Telout is hidden among a tiny road in a small village that is 20 minutes outside Tichka. Telouet was once an important stop on the Southern Caravan route for traders carrying spices, slaves and other commodities.
Continue the road to Ouarzazate. Visit Aït Benhaddou Kasbah. Ait Benhaddou Kasbah is located 32 km from Ouarzazate. Aït Benhaddou is situated in Souss-Massa-Draâ on a hill along the Ouarzazate River. Lawrence of Arabia was filmed here and Orson Welles used it as a location for Sodome and Gomorrah; and for Jesus of Nazareth the whole lower part of the village was rebuilt. In recent years more controlled restoration has been carried out under UNESCO auspices. Aït Benhaddou is one of many locations in this region used for shooting Hollywood films. Your guide will lead you on a private tour through this Berber village of towered and crenulated Kasbahs that once guarded the lucrative caravan route through the Atlas Mountains. Aït Benhaddou was once a significant stop for traders carrying gold, salt and slaves along the famous Southern Caravan route moving through the Sahara. 

Overnight at a Boutique Guest House in Skoura.
Day 4: Skoura Departure Excursion to the Dades Valley, Explore the Skoura Palmeraie and Valley of One Thousand Kasbahs, then continue to visit the Valley of Roses and Valley of Nomads en route. Explore the Dades Gorge. (Driving Time: 2 1/2 Hours)
Visit the Skoura palmeraie and the Valley of 1000 Kasbahs. The "Valley of One Thousand Kasbahs" and Skoura palmeraie is a fertile oasis lined with immense palm groves that provide great views of the Atlas Mountains alongside deserted landscapes. The most beautiful kasbahs in southern Morocco can be found here.
Continue towards the perfumed
Valley of Roses,
just north of El Kelaa Des Mgouna. On the way to the Valley of Roses, your driver will stop for you to view the Capp et Floral distillation factories laid out in the small Kasbah town that manufacture the entire nations products of eau de rose. The rose water and other products such as hand and body soaps, oil, crème perfume and dried flowers are for sale and also popular among Moroccans. In the
Valley of Roses
will find miles of pink, small Persian roses-cultivated as hedgerows dividing the plots of land. In spring, you can buy a garland of fragrant roses from one of the Berber children who line the route.
Option to visit Mount Mgougn and Sip Tea with Nomads in their rural cave. The Valley of Nomads is filled with cave dwellers who have lived in the Mgoun region for centuries.
Your journey will then take you through the
Dadès Valley
, which covers 125 km between Ouarzazate and Boumalne du Dadès in the
High Atlas Mountains
. Once you reach Boumalne at first sight you notice the limestone cliffs with uniquely shaped erosions and superb scenery and the valley's pise (windy roads). Driving along you will pass flower filled fields, fertile fields, riverbanks and several fortified ksours. At the bottom of Gorge of Boumalne Dadès there are ruined hilltop Kasbahs and valley floor gardens.
Overnight at a Boutique Guest House in Skoura.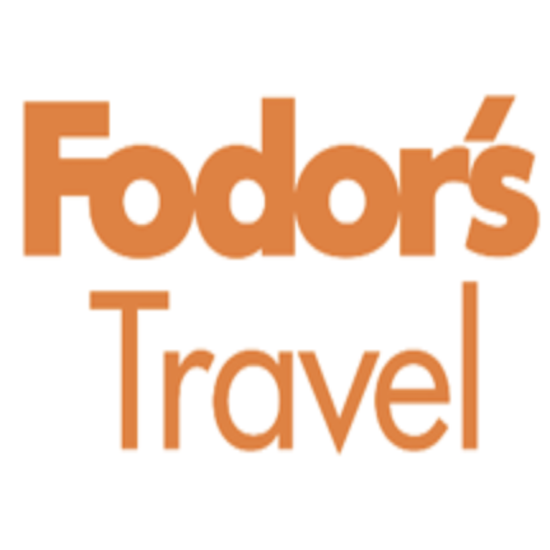 Map of Morocco