A Guide to Jewish Heritage in Morocco

A Guide to Jewish Morocco - What Makes Morocco A Safe Haven for American Jewish Travelers?
"I am committed to defending the faith and the community of believers and to fulfilling my mission with respect to upholding freedom of religion for all believers in the revealed religions, including Judaism, whose followers are loyal citizens for whom I deeply care." – King Mohammed VI
What makes Morocco safe for American Jewish Travelers today? Morocco's grand history of which Jews have historically been a part?
Morocco's history of Jewry and the co-mingling of Jews with Berbers and Arabs are a key factor in why Morocco is safe for Jewish Travelers today. Morocco is a country of Muslims, Jews and Christians. Jews first arrived in Morocco during pre-Christian times, accompanying the Phoenicians on their trade expeditions across the coast of Morocco. In the countryside Jewish and Berber tribes tilled the soil side by side together for two thousand years speaking the Berber dialect. In the towns and cities Jewish merchants and financiers were valued by successive Moroccan rulers who protected them.
Jews also joined the various waves of Muslims who escaped persecution during the Christian conquests of Southern Spain in 1492.
Since the Arab- Islamic colonization of Morocco from the 7
th
Century, these two faiths have coexisted peacefully in Morocco.
Jews
were favored by Moroccan Arabs and Berbers (Amazigh) for their business acumen. They were silver smiths, jewelers and craftsman. The silversmiths of today in Morocco are the product of Moroccan Jews who until the 20
th
Century lived in Morocco.
Prior to World War II, the Jewish population was in Morocco was approximately 225,000. During World War II King Mohammed V protected Moroccan Jews from being shipped off to Europe and sent to concentration camps. When Hitler demanded that King Mohammed V hand over the Jews of Morocco, the King stated simply, "in Morocco we don't have Jews, we only have Moroccan citizens." This act was not just one of political gesture or kindness however, it was an act of protection for what has been historical an important part of what makes up – the people of Morocco - Jews.
After the war, a steady stream of immigration of Moroccan Jews to Israel turned into a flood after Morocco's independence in 1956. Today's population of Moroccan Jews is considered to number around 10,000 at the most. This mass immigration by Jews from Morocco was part initiated by the Israeli government with the goal to increase population and also by Jews who wanted to seek a better – more prosperous Jewish life.
Since Moroccan independence in 1956, the ruling Alaouite dynasty has continued a tradition of tolerance and support toward the country's Jewish minority.
Hassan II was particularly active in the 1980s in trying to bring peace to the Israeli/Palestine conflict. Prime Minister Shimon Peres was the first Israeli government minister to be invited to an Arab country, Morocco.
What is the Moroccan government's policy on Judaism?
King Mohammed VI has inherited his father's tolerance, and kept Jewish Moroccan citizen André Azoulay as one of his royal advisors. André Azoulay is the only royal advisor still in post who has served both King Hassan II and his son King Mohammed VI. In a message at the restoration ceremony of the 17th century Slat al Fassayine Synagogue in Fes in February 2013, which the King supported financially, King Mohammed VI reiterated his commitment to religious freedom and spiritual diversity, and emphasized the importance of the three-thousand- year-old Jewish legacy in Morocco.
"As Commander of the Faithful," the King said, "I am committed to defending the faith and the community of believers and to fulfilling my mission with respect to upholding freedom of religion for all believers in the revealed religions, including Judaism, whose followers are loyal citizens for whom I deeply care." The Moroccan people's cultural traditions, which are steeped in history, are rooted in our citizens' abiding commitment to the principles of coexistence, tolerance and harmony between the various components of the nation."
The ceremony in Fes, at the Slat al Fassayine Synagogue, was opened by Prime Minister Abdelilah Benkirane of the Islamic PJD party that leads the government coalition. He commended Morocco's Jewish heritage. The Jewish religion and its heritage was given a special status recognizing it as part of Morocco's cultural heritage in the 2011 constitution introduced by King Mohammed VI. In times past, Jews traditionally lived in a part of the medina called the Mellah. Most have now moved out into the ville nouvelle, (new city) although some old synagogues still remain. The majority of Jews in Morocco live in Casablanca, where a visit to the only Jewish museum in the Arabic world is well worth the time. Morocco's Jews are an aging population.
Why are Morocco's Jewish Heritage sites safe for Jewish and non- Jewish visitors?
Morocco's Jewish Heritage sites consist of Synagogues, Cemeteries, Zaouias, Mellahs (preserved Jewish neighborhoods in the old medinas) and other sacred sites. Morocco's Jewish sites are either UNESCO Heritage sites and/ or protected by the King and the Moroccan government. The Jewish sites in Morocco are under renovation and preservation with the goal to ensure the sites remain in fully tact as an integral part of Morocco's living cultural heritage.
What is the situation in the Imperial cities, mountains regions and Sahara desert like forJewish travelers?
Morocco views tourists or foreign visitors as a whole – as one visitor and does not segregate out those who are Jewish, Christian, Muslim or of varied races or creeds. In the Imperial Cities, mountain regions and the Sahara desert Jewish travelers are respected equally. As a Jewish travelers or general tourist visiting Morocco you will never be asked about your religion. Upon arriving in customs, you are required to fill out a ticket similar that you fill out upon arriving to the USA or any other country. Jews are not singled out and in fact if you happen to have Israeli stamps in your passport, this too is not an issue. Tourism is one of the main foreign currency earners for Morocco that is deeply committed to developing tourism projects under a comprehensive tourism plan Vision 2020.
Can I travel to Morocco if I have Israeli stamps in my Passport?
Yes. Morocco and Israel have friendly relations. Many Israeli citizens travel to Morocco regularly and in particular to visit various Zaouias, on a pilgrimage and also at times to visit land in the old city owned by their forefathers. Some of the Jewish zaouias within Morocco are located in the Tarodaunt region, others in Ourigane, Telouet and outside Fes. Morocco has a grand history of sacred Jewish sites.
How many Jews live in Morocco?
There are approximately 3,000 Jews who currently live in Morocco and most of them reside in the city of Casablanca. Morocco's Jewish population is, a tenth of what it was prior to the establishment of the state of Israel.
Does Morocco have a Jewish Museum?
Yes.The Museum of Moroccan Judaism is one of the only institutions of its kind in the Muslim world. The museum features a wide range of photographs of synagogues from across the Moroccan Kingdom, Chanukah lamps, Torah scrolls and a small collection of Jewish chamsas. The museum also showcases Moroccan caftans embroidered with gold; jewels ancient rugs and various objects of Jewish-Moroccan cultural heritage. The Museum of Moroccan Judaism was founded in by the Jewish community of Casablanca. Its former chief administrator was Simon Levy. Following his death in 2011 the museum underwent renovation.
Where are Morocco's main Jewish sites?
Morocco's main Jewish sites are located in Marrakech and Fes as a result of the fact that these two Imperial Cities have preserved Jewish Mellahs in old medinas however Jewish sites can be found throughout Morocco. The majority of those located in the new cities or villages are preserved. All Jewish sites are protected by the Kingdom of Morocco.
Where are Morocco's sacred Zaouias and great Tombs?
Telouet – Tichka Pass Mountain Region?There are many Jewish shrines and cemeteries throughout the country which are visited every year by Jewish pilgrims. Near Marrakech is the famous Jewish Zaouia of Telouet, once the seat of the Pacha Thami El Glaoui during the French protectorate.
Moulay Ighi – Telouet Some 20 minutes from Marrakech on the road to Ouzarzate is the tomb of Moulay Ighi visited by Muslims and Jews alike. Tucked away off a side road is the shrine complex of the rabbi known as the Jewish shrine of Moulay Ighi (Master of Ighi). It sits perched on a hilltop amidst the grandeur of the Atlas Mountains. For centuries, Jews (as well as Muslims) from all over Morocco would converge here on foot and on mules to visit the rabbis tomb and pray for his intervention in their lives. The remote shrine is considered one of the most popular in the country, and by some accounts thousands of people would arrive for the annual hiloula (pilgrimage) to the grave on the holiday of Lag b'Omer. Today the shrine is still visited by pilgrims (though in smaller numbers), who can now stay in new guesthouses and even enjoy a modern synagogue on the premises.
Ourigane – Jewish - Berber Shrine Rabbi Mordekhai & Rabbi Abraham Ben HAmmou In Ourigane, just outside the National Park, is an old Jewish Zaouia (shrine of Rabbi Mordekhai and Rabbi Abraham Ben Hammou. You will follow the old dirt road leads to a compound of buildings enclosed by a gate, overshadowed by mountains and built on rocky terrain in the village of Ouirgane. Inside the shrine are three different tombs, leaving the precise burial spot of Rabbi Haim Ben Diwan in doubt — befitting the mysterious circumstances of his death. Two of the graves are identified with markings that appear to indicate it is of Ben Diwan. The other two are believed to be for two of his disciples. Artifacts, some dating to at least the 1700s, adorn the room, including candlesticks, menorahs, Torah scroll crowns, the Ten Commandments (in Hebrew) etched on a plate, and a flower vase.
Timerzrite – Atlas Mountains?The remote village of Timezrite in the Atlas Mountains receives thousands of Jewish pilgrims during Sukkot, who come to honor the memory of Rabbi David U Moshe.
Rabbi Ralph HaCohen at Achbaru: Raphael HaCohen is a legendary rabbi who by tradition is buried in the village of Achbarou, south of Marrakech. There is a Muslim caretaker of the tomb complex and he is there to share stories of an old Jewish man who guarded the rabbi's grave for decades, and reveals his own mysterious encounter at the site. The complex itself includes a synagogue, dining hall, guest rooms, well, and communal graveyard.
Rabbi Shlomo Ben Lhans and Rabbi Shmul in Erfoud:Tomb of Shmuel AbuHatzeira located in Erfoud. He guards the tomb of Rabbi Shlomo Ben Lhans, who died while visiting Morocco from Israel.
Are there Synagogues in Morocco?
Listed here is an overview of Jewish Synagogues and communities in Morocco. The largest Jewish community is in Casablanca with over 4,000 inhabitants. There are 17 Synagogues but not all are operational.
Casablanca Synagogues: Synagogue Nehim Zemiroth 29, Rue Jean-Jacques Rousseau
Temple Beth El, the Main Synagogue of Casablanca Rue Verlet Hanus.
Em Habanim, 14 rue Lusitania. Benarroch, 24 rue Lusitania. Hazan, rue Roger Farache
The Jewish Community Offices are at Rue Adrienne. Lecouvreur (near Place Verdun).The Chief Rabbi is Rabbi Chalon Messas. The President of community is Dr. L. Benzaquen.
Fes Synagogues:Em Habanim Synagogue, a 17th Century Synagogue, located in the ancient Mellah since it was established in 1438.The Fes Jewish Mellah's white washed cemetery is one of the most beautiful in the world.
Slat al Fassayine is the oldest synagogue in Fes and played a significant role in the spiritual life of Fes's once-30,000-strong Jewish. With financial support from the Jewish community of Fez, the Foundation Jacques Toledano, Serge and Jacques Berdugo, and the Simon Levy family, and the Federal Republic of Germany, the restoration which took two years is complete
Ruben Sadoun Synagogue at rue Frejus. The Community President is Rafael Danan.
Fes Jewish Community Center. The Jewish community centre in Fes is at 24 rue Zerktouni
Marrakech Synagogues:Rabbi Pinhas Synagogue, the oldest synagogue in Marrakech, Rabbi Pinhas, on Rue Talmud Torah, is still in use. It is located in the historic Mellah established in 1538 next to the local Jewish cemetery, the Miaara, with its brilliant white tombs.
The Beth El Synagogue opposite the American centre in the modern Guéliz is presided over by Jacky Kadoch. There are other synagogues in Marrakech including: Bitton,rue de Touareg, Attias,rue Saka and Azoulay on rue A. Azoulay.
Essaouira Synagogues: Jacky Kadoch is also president of Essaouira's Jewish community. Rabbi Chaim Pinto, the synagogue of the revered Pinto is located in Essaouira's medina within the Jewish Mellah. The building is an active synagogue, used when pilgrims or Jewish tour groups visit the city. The synagogue is on the second floor of a three-story, courtyard building inside the walls of the old city that also contained Rabbi Pinto's home and office. The building is of whitewashed plaster over masonry. The synagogue consists of a single large room. There are two women's sections, one across the courtyard and one on the third floor, both with windows looking into the synagogue There are two Jewish cemeteries in Essaouira.
The Slat Lkahal Synagogue is an important treasure in Essouira. It is a former community synagogue, currently under a historic renovation.
El Jadida Synagogues:The El Jadida Community Centre is at Av. Richard d'lvry and the president is Abraham Ruimy.
Agadir Synagogues:In Agadir the Jewish community is at Angle Avenue du Prince Moulay Abdallah
Safir Synagogues:In Safi, the community centre is on Avenue Moulay Youssef Synagogues:Mursiand, rue du R'bat and Beth El, rue du R'bat.Community Centre:1 rue Boussouni.President: Meyer Ohayon.
Seffrou Synagogues:In Sefrou. The Synagogues:Em Habanim Route B'El. Menzel.President: Rahamim Tobaly,Sla D'El Fouki, in the Mellah. Souk el Araba du Gharb. President: Sam Benoudiz,
Kenitra Synagogues:In Kenitra the synagogue is at rue Delyon. The Rabbi is Yahia Benarroche. The Community Centre:13 rue Benani. President: David Amar
Meknes Synagogues:In Meknes the community centre is at 15, rue du Ghana.
In Ouijda the Community Centre and Synagogue is at rue Sidi-Brahim. Community President is Henri Cohen.
Rabat Synagogues:In the Capital Rabat :
The Grand Synagogue Talmud Tora, 9 rue Moulay Ismail, The Rabbi is Mikail Encaoua: Vice-president of the Rabbinical Court of Appeal (Generally regarded as Chief Rabbi of Morocco).
Synagogues: Talmud Torah and Rebbe Shalom.Zaoui.Community Centre: 3 rue Ibn Toumert.President: Albert Derhy.
Tangiers Synagogues:In Tangiers The Synagogues include: Temple Nahon rue des Synagogues. Yeshiva Etz Haim 43 Av. Sidi Amar.Shaar Raphael Blvd. Pasteur.Other synagogues can be found in the Rue des Synagogues. In the old part of the town,Temple Chocron, rue du Mexique. The Community centre is at 1 rue de la Liberte.
Tarodaunt Synagogue:The Tarodaunt region in Southern Morocco has one of the only Adobe synagogues in the world and it is located in the tiny village of Arazan. This Adobe synagogue in Azran has Hebrew prayers patined on its earthen walls and it ark is adorned with Amazigh decorations. It one of the best-kept secrets of Morocco.
Tetouan Synagogues:Tetouan: The Community Centre is at Calle Luneta 37. The Community President is Jacob Serfaty.
Tetouan Community is at 16, avenue Moulay El Abbas, Tetouan
Does Morocco have Jewish Rabbi's? Yes. There are Rabbis in the Imperial Cities of Morocco. Rabbi's reside in Tangier, Casablanca, Fes, Marrakech and Essaouira.
Does Morocco have Kosher restaurants or Kosher friendly restaurants? Yes.
Casablanca: Cercle de L'Alliance. E.J.J Dairy or La Truffe Blanche.
Fes: Raphael Botbol, 2 rue de la Martiniere.
Center Maimonides - Meat, Vegetarian, Parve 24 Rue Zerktouni (adjacent to Hotel Splendide).
Tangier: The El Minzah Hotel and the Rif Hotel. Also,El Mebrouk restaurant,1 rue Murillo.
Marrakech: Le Sepharade - Meatsaal 31 lotissement Hassania.
Hotel Riad Primavera, The only kosher hotel in all of Morocco.?Beit Chabad Lametayel - Synagogue Bet El, Marakech Impasse Des Moulins – Gueliz. Le Viennoise at the Pullman Hotel, Mansour Eddahbi hotel is under renovation.
Jewish tourists are welcome in Morocco and as the Moroccans say they are "Chez vous", at home.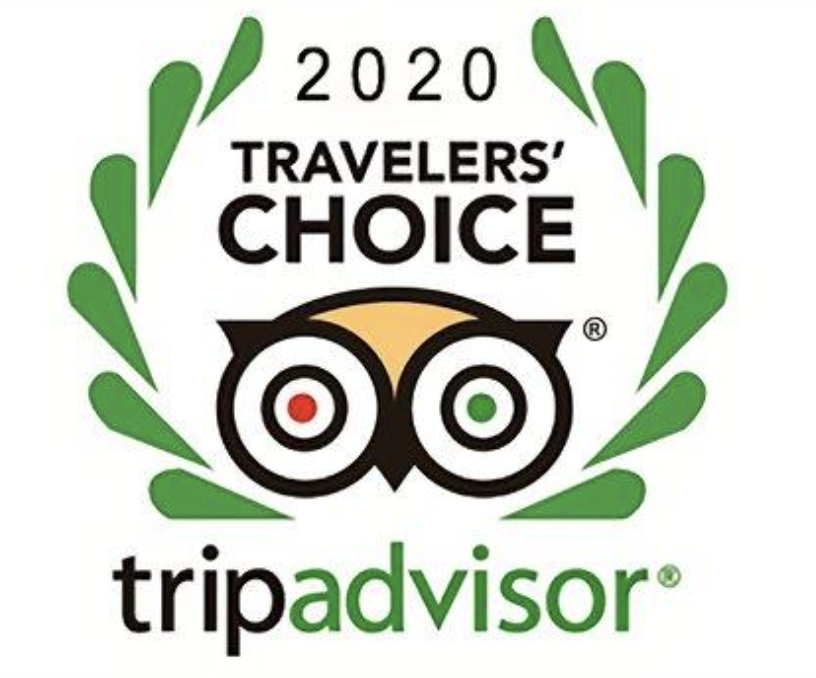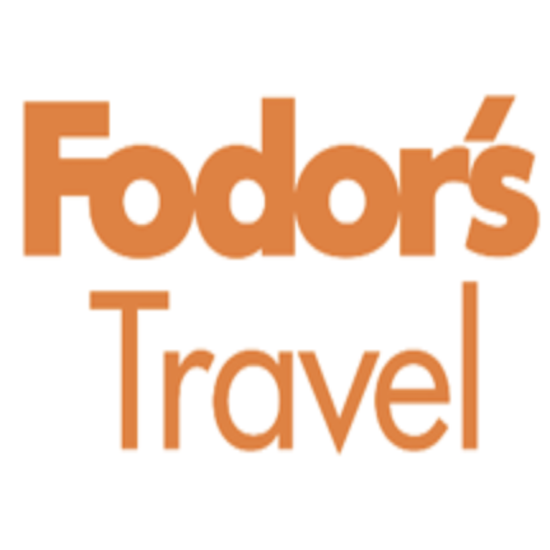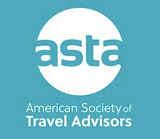 Map of Morocco